Which Blizzard characters would be the best and worst to have as your GPS voice?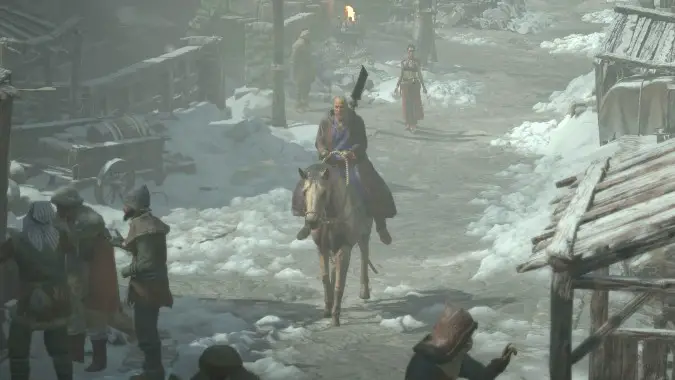 In a discussion on the Diablo channel of our Discord server, our own Anna Bell suggested that she would like to have Diablo 4 main antagonist Lilith as her GPS voice. I jumped in to suggest that the voice of Lorath — played by the fantastic Ralph Ineson — would be even better, to which Anna objected. Deckard Cain was also suggested — and the internet is no stranger to borrowing his voice for a multitude of purposes. Clearly, this is a topic that people are passionate about!
Voice talent in Blizzard games is something that people love to talk about, and we all have our favorites, as well as those that have become legendary for… different reasons. For every Lilith, Lorath, and Lúcio out there, massaging our ears with ASMR-like dulcet tones, there's also endless meme potential to be had with XT-002's tantrums or Sindragosa's pathetic magic betrayals. Sindragosa, despite her notorious yelling in Icecrown Citadel, manages to show us a different side of her in Dragonflight — one that sounds sweet as honey and would be a delight to have as a GPS voice, and one that is amazingly voiced by that same angry frost wyrm from way back when.
Deckard Cain's tone is iconic for sure, but some feel like it would take him so long to finish telling you to turn right in 500 feet that you'd probably pass it. So it's not just about the voice itself: There are other characteristics that might make a character a potential candidate for the ideal GPS voice. Cadence, eloquence, and the ability to remain pleasant to hear even after many, many repeated listens are all important aspects to consider as well.
After dwelling on it a little bit more, I decided that I'd love to have Lorath as my GPS voice, but Jaina might be even better. Her tone is clear as crystal, whereas Lorath's voice, as pleasing as it is, might be a little too low and gruff to be useful in traffic. As for the worst one? Probably OG Sindragosa. I don't want my GPS to keep yelling at me.
What about you? Out of every Blizzard character, who would be your ideal GPS voice, and why? And who, in your opinion, would be the worst possible voice to have?