Has Warcraft Rumble been canceled? No, but it has been renamed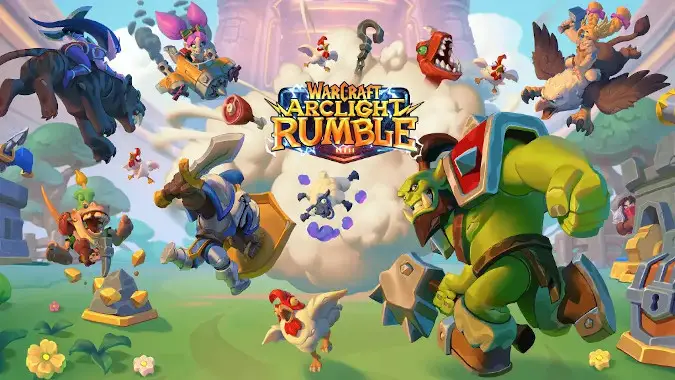 There's been very little news about the upcoming Warcraft Rumble mobile game — in Activision Blizzard's forth quarter 2022 financial results (released on February 6), the game was continuing regional testing and was still in development, but nothing more. Now we have a little news, but not much: the game has been renamed from Warcraft Arclight Rumble to simply Warcraft Rumble, and regional playtesting continues.
Just in case you need a refresher, Warcraft Arclight Rumble was described by Associate Game Director Adam Kugler as a "Tower Offense game," featuring a bright, cartoonish art style with a humorous flair. It's Blizzard's spin on the popular Tower Defense game genre, allowing players to engage in a new take on old favorite World of Warcraft battlegrounds like Arathi Basin, Alterac Valley, Gadgetzan, and Hillsbrad Foothills on their phones.
In the game, players deploy a host of highly detailed mini figures to seize and hold objectives and, ultimately, defeat a final boss. Straight from the latest beta patch notes from November 2022:
"Arclight Rumble's PVP system leverages many maps, towers, and modifiers to tumble the meta and keep players on their toes! Update 0.9.4 also introduces coin awards when gaining player levels, as well as a new collectible Beast Leader: Old Murk-eye, and more!"
If it makes it through the development process — and there is no sign it won't — Warcraft Rumble will be the first mobile Warcraft game since Hearthstone's release way back in 2014. Its eventual release will also mark the culmination of a multi-year effort to increase Activision Blizzard's market share in mobile gaming that has seen at least one multi-year project, an unnamed WoW game in partnership with NetEase, canceled. Only Diablo: Immortal reached the finish line so far.
"Regional testing" is a phrase familiar to fans of Diablo: Immortal, which underwent a similarly quiet development process. That game finally released in June 2022, nearly four years after first being announced during the 2018 BlizzCon. Blizzard is notorious for the secrecy surrounding some of its most highly anticipated games. Fans have been alternately captivated and infuriated by the yearslong silences regarding the development of Diablo 4, which is finally finally released earlier this summer — hopefully we aren't waiting quite as long for Warcraft Rumble to go live.
Originally published February 7, 2023; updated August 8, 2023