Diablo 4 will have annual expansions, so what is the first Diablo 4 expansion release date?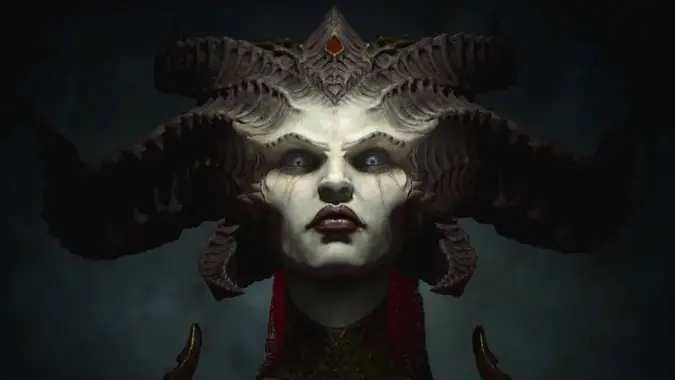 Diablo 4's General Franchise Manager Rod Fergusson has confirmed that the game will be getting annual expansions, a speedy pace considering that Diablo 3 got a single expansion in its decade-long run. During an interview with Dexerto, Fergusson said the Diablo team is trying to change the timing from "years and years" between releases to looking at "quarterly seasons, and… annual expansions" for Diablo 4. Of course, that begs the inevitable question — what is the release date for the first Diablo 4 expansion? Our current theory is that the first Diablo 4 expansion will release in summer 2024.
And we know Blizzard is already hard at work on Diablo 4 expansions — and yes, that's expansions, plural. During a pre-launch interview, Fergusson noted Blizzard's parallel workstreams: at the time, the team was already finishing up Season 1 (which is currently live), prepping Season 2, and working on the game's first expansion with development for the second expansion just beginning. This new comment about annual expansions both reinforces that timetable and gives us a target to look forward to for our next big story release.
That said, the Diablo franchise has a bit of a checkered past around expansions. Let's review a quick timeline from past titles:
Diablo 2 release date: June 28, 2000
D2 Lord of Destruction release date: June 27, 2001 (one year later)
Diablo 3 release date: May 15, 2012 (12 years from the previous game, 10.89 years after LOD)
D3 Reaper of Souls release date: March 25, 2014 (1.87 years later)
Diablo 4 release date: June 6, 2023 (11.1 years from D3, 9.2 years from ROS)
Previous Diablo expansions themselves didn't take terribly long, but they have had to carry the heavy expectations as the only expansion for each title. Both Diablo 2 and Diablo 3 only had a single expansion (with regular patch support) for almost a decade or more — and even so, people continue to play both titles. And sadly, that could be the case for our unknown Diablo 4 expansions! The community may be worried about quality right now, but we should also consider the potential lifespan of the game.
We don't know exactly when Diablo 4's first expansion will launch, but a summer 2024 release date would put it about a year after the initial game launch. Diablo 4 may not be perfect, but it had a huge and successful launch, and we'd like to see that energy (and great gameplay) continue forward for years to come! While we wait for that expansion, though, we can keep playing Season 1 before it ends October 17, and get ready to channel our inner Blade in Season 2.
For now, we're waiting to hear more about the next expansion. Keep your eyes open as we report back on news around the first expansion and its probable release during Summer 2024. Happy demon slaying!