We might be finally getting hair under helmets in World of Warcraft with the help of AI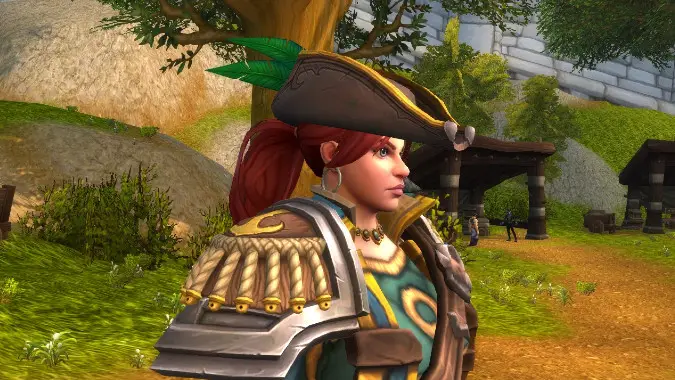 If you've ever wanted your World of Warcraft characters to have their hair displaying under their helmets (instead of mysteriously vanishing), you might be in luck: there's a chance we're getting exactly that at some point in the future. At BlizzCon 2023, our own Cory Taylor participated in a WoW group interview with Lead World Artist Kristy Moret and Associate Design Director Maria Hamilton, where they shared that the WoW team has been retrofitting helmets to all character races by using machine learning. Transmog enthusiasts, rejoice!
The original question was about AI, and whether the WoW team is doing anything with AI-related technologies. Moret was careful to open by ensuring that they want to "use it in an ethical way that isn't going to replace any creative work that people like to do." She then shared that the team has, in fact, "embarked upon a big project that uses machine learning to refit helmets to all character races."
She expanded that this is a very tedious activity for any individual character artist to have to do. There's a monumental amount of helmet items in the game, and the task has to be extended to every single playable race. So they "saw an opportunity to solve that problem through using some sort of machine learning." But she followed by assuring that this is the kind of task that they're interested in using large language models to do — they're not looking to use AI to do things like developing zones or generating art.
Hamilton then added that "you can't replace human passion, and trying to do that seems very, very silly to [her]. Anything that requires creativity, [they] rely on people. But the boring stuff? Yeah, sure." Let AI take care of it.
This is exactly the kind of place that AI technologies like machine learning have in a game like World of Warcraft, in my opinion, and it's fantastic to see that the WoW developers seem to think the same way: not using AI to generate new art or actually replace the human insight of a real artist, but relying on it as a tool to replace the laborious work that humans wouldn't do anyway.