What quests or zones would you like to see expanded on in WoW Classic Season of Discovery?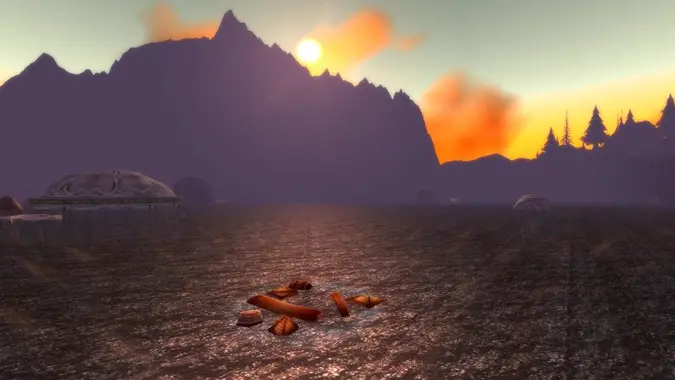 World of Warcraft Classic's upcoming Season of Discovery is putting a new spin on Classic Azeroth by adding Discoveries, a new exploratory reward that leads to new class abilities through a rune engraving system, a different levelling experience, and re-imagined endgame encounters. A core concept of everything Season of Discovery are new experiences in a familiar world, and was repeatedly touched on by Blizzard's WoW Classic team at BlizzCon 2023 during panels and other interviews. Blizzard hinted at revisiting underutilized zones or unfinished quests (or ones that felt unfinished) and fleshing them out, giving players more new experiences in Classic. Naturally, this made me curious — what zones or quests would other players like to see expanded on in Season of Discovery?
One of the zones I hope is used more in Season of Discovery is Azshara. My love for the Night Elves is nothing new and when I first started levelling a Night Elf Druid in Classic, I made it a point to do every single Night Elf or Night Elf-related zone. Once I was at an appropriate level and wouldn't immediately get killed upon setting foot there, I was excited to explore this area during my first Classic go-around. Unfortunately, I was left a bit underwhelmed. I felt like Azshara was lacking in substance, especially considering how well-designed other higher areas are. I later learned about the speculation around cut-content hinting at a removed battleground in Azshara for the original game's release. This makes me wonder if Ashenvale isn't the only new PVP area that will eventually come to Season of Discovery.
Another zone I think has potential for new spins or takes is Stranglethorn Vale. The zone itself is meant for the level 30-40 range, it already has a built-in split between quests meant for low level 30s in the upper half and higher level 30s in the lower half, and this range (and its port access from Kalimdor) makes it a popular place that players pass through. The level split could work well with level-banded content release cadence for Season of Discovery and the number of quests in STV sets it up to so that any changes made would be more noticeable by players who are familiar with the zone.
Season of Discovery launches on November 30 which is right around corner, so tell us — what zones or quests would you like to see expanded on or changes in WoW Classic Season of Discovery?
Please support us on Patreon by subscribing or increasing your Patreon tier. Donate by November 30 so we can keep creating the quality content you enjoy.