How often do we really want WoW to roll out new patches?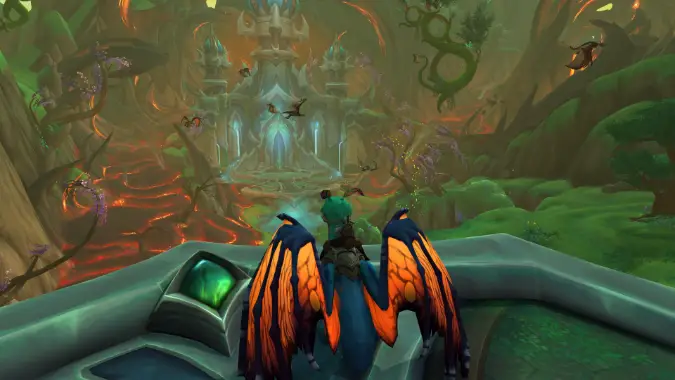 We're trucking along with patch 10.2 and the Defenders of the Dream storyline. World of Warcraft is on the last raid tier for Dragonflight with The War Within not likely to even enter beta testing before summer 2024. But are we headed for another content drought? Maybe not, because at BlizzCon we were told that we're not done with story for Dragonflight just yet.
That leads me to wonder: how should that content, whatever gameplay and story elements comprise it, be delivered to us? Over the past year, content has rolled out in a series of speedy patches, and with the recently-launched 10.2.5 PTR Blizzard seems to be continuing a rapid development schedule. We we going to see the lightning fast patches we've experienced for the past year through and beyond the end of Dragonflight?
One complaint I've seen — and to a degree, made — about Dragonflight is that the content patches came so fast players didn't have time to acclimate to one before the next rolled around. A two month period between content drops is a blistering pace for WoW, much faster than any I've experienced since Mists of Pandaria. Now, I'm not arguing that more content is bad, but I do think that an extra month or so of breathing room between patches might have made Dragonflight feel less like I was running on a treadmill that I couldn't keep up with.
Because that's definitely how I felt. It didn't help that there were so many amazing games this year, it got to be pretty hard to decide what to play — WoW ended up feeling like it was stealing time from one of a whole slew of astonishing games I wanted to play. I mean, all my Diablo 4 time!
On the other hand, it's hard to argue that Dragonflight has had some of the tightest and best storytelling of any WoW expansion, that it set up themes and storylines that are likely going to play out in The War Within and down the road in the rest of the Worldsoul Saga. Rhe WoW team set a very ambitious goal for themselves in terms of content release and they nailed it. Any complaints aside, what they accomplished was a wonder.
But what about the future? Should the two month content release cycle of Dragonflight be our model going forward, or should the game try something else? How fast do we want content to roll out?
Please support us on Patreon by subscribing or increasing your Patreon tier. Donate by November 30 so we can keep creating the quality content you enjoy.