WoW Classic Season of Discovery is now live!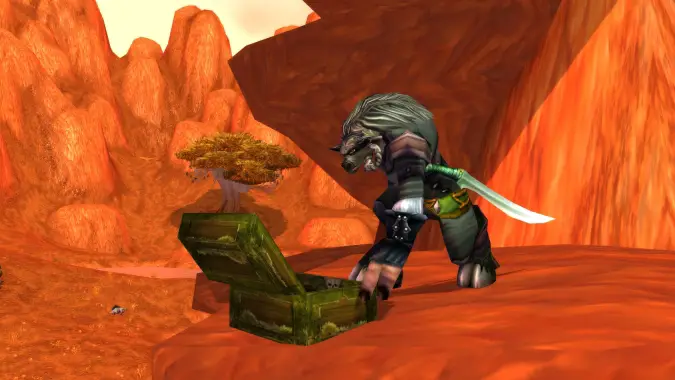 One of the big reveals coming out of BlizzCon 2023 was the announcement of World of Warcraft Classic Season of Discovery, which launched globally at 1 PM pacific time on November 30.
Want to know more about WoW Classic Season of Discovery? Check out our guide to everything you need to know about Classic's newest season.
Now the final question remains, how do we find this season's new content: Discoveries? Discoveries are hidden in Azeroth's open world and grant players access to runes and rune engraving which enable unconventional, out-of-class abilities to be used.
Generally any new World of Warcraft or World of Warcraft Classic content or projected release is preceded by a PTR to test the new content but Blizzard is mixing it up with Season of Discovery, deciding not to launch a conventional PTR. Instead, Blizzard opted to keep as much as they could under wraps, pushing players to explore and discover things on their own. A PTR testing the stability of the latest WoW Classic build did go up briefly but didn't contain any playable Season of Discovery content, though that didn't stop some of the new ability information from being datamined. Despite that, there is still very little we know about how to acquire them, which means the mystery and exploration aspect is still intact (at least for now).
Season of Discovery continues the specialized seasonal content that began with Season of Mastery but seeks to be its own unique experience. Season of Mastery tested the skills of players by removing world buffs, adjustment to enemy behavior to make them tougher, and running through the gauntlet of quick endgame releases to test their skills. Season of Discovery is more about community information sharing and collaboration to find secret Discoveries hidden through the world and shaking up the Azeroth that players have come to memorize. November 30 is right around the corner and at 1PM players everywhere will get to jump into a new WoW Classic experience. There's going to be a lot to learn and a lot to uncover in Season of Discovery so be sure to keep your eyes peeled here to stay up to date!
Originally published on November 6, 2023. Updated on November 27, 2023.
Please support us on Patreon by subscribing or increasing your Patreon tier. Donate by November 30 so we can keep creating the quality content you enjoy.