Validated Doomsayer
News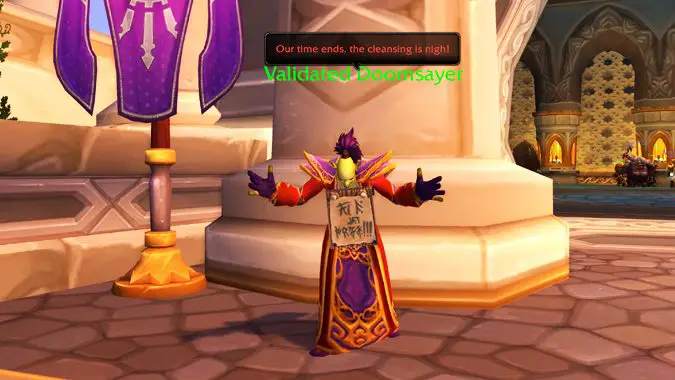 To get ready for patch 7.3, Validated Doomsayers have appeared in Dalaran to warn us of our follies and the incoming destruction.
---
WoW
They've been coming around since Cataclysm and they're not done yet -- our friends the Doomsayers have taken a level in Validation.
---
We've finally seen every card in the Whispers of the Old Gods expansion coming on Tuesday. Check them all out below alongside our commentary and info on the game's additional deck slots and Deck Recipes feature at the end of the column.