Dalaran updated with Doomsayers and Argus in the sky for everyone as a prelude to patch 7.3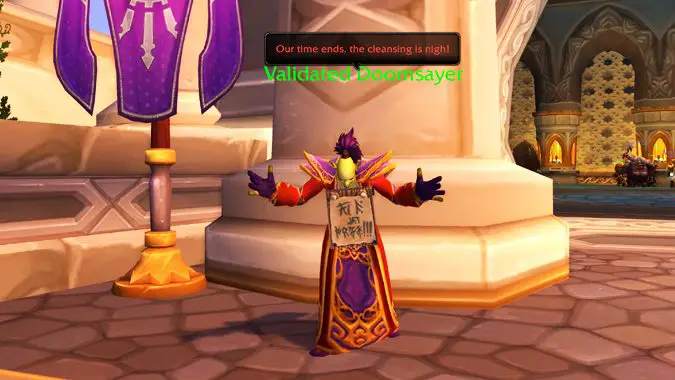 To get ready for patch 7.3, Validated Doomsayers have appeared in Dalaran to warn us of our follies and the incoming destruction. Their appearance has rightfully rattled Dalaran's citizens, with Concerned Citizens congregating in the streets and Kirin Tor Guardians trying to assure them that everything is fine. Exodar Citizens are also here, talking about the nearly complete repairs on the Exodar and a chance of hope in the future. In the bank, Pixxy the goblin is frantically trying to clear out her funds.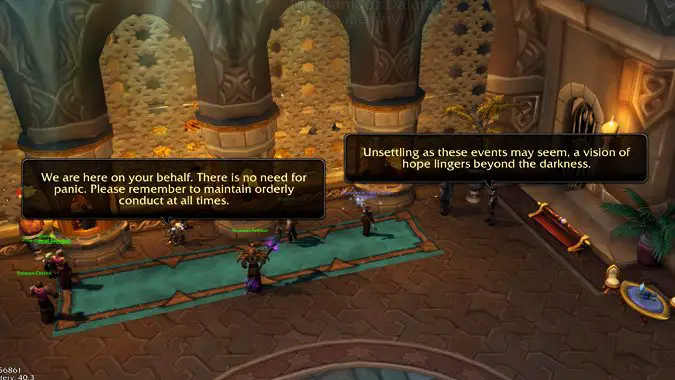 The Doomsayers appeared in the capitol cities before Legion's launch, warning us about the Burning Legion. If you found one who was actually a demon masquerading as a Doomsayer, you could kill them for a Pocket Fel Spreader toy. This time the Doomsayers stand much more secure in their knowledge and are now Validated Doomsayers. They still have pamphlets, though, for entertaining reading. Wowhead has the whole list for your perusal if you're not in game or wanting to run to every Doomsayer. So far, there's not another toy or secret achievement from them like the pre-Legion event.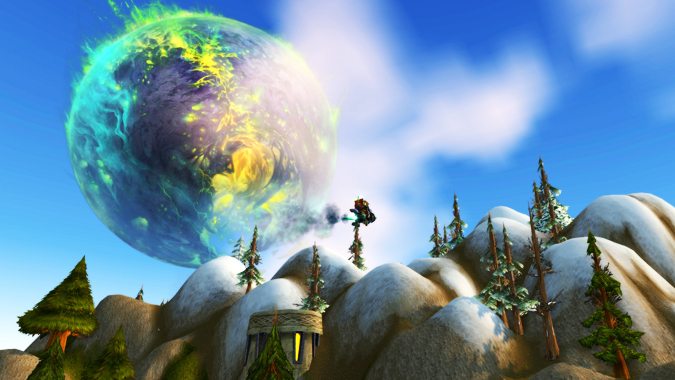 Argus is also now in the sky for everyone. At first it was a nice account-wide easter egg after killing Kil'jaeden, to show the consequences of Illidan's rash decisions. Now it's here for everyone, whether they've killed Kil'jaeden or not, to drive home what's about to happen in the near future. And the patch might not be as far away as you think. Legion Season 4 is ending "soon," which means that patch 7.3 is likely not far behind. You can probably expect to see it sometime within the next four weeks.