Ethermead turns our favorite Blizzard games into drinks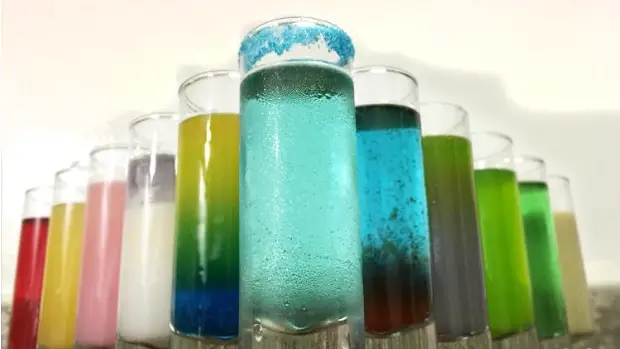 We've talked a lot about food recently on BlizzCrafts, but amongst all of those tasty treats, we haven't seen much in the way of drinks. That was, of course, before we discovered Ethermead, a site where Artemis and Affinity post Blizzard-inspired alcoholic drinks. We can't promise that these will improve your raid performance (more likely the opposite), but they do look fun to make and fun to drink — the perfect accompaniment to your next gamer get-together.
Wondering just how these drinks came to be, we caught up with Artemis and Affinity to talk about where Ethermead's recipes come from.
Who makes the recipes behind Ethermead?
Artemis: I make majority of the recipes on Ethermead. I also help edit the images and try my best not to kill my poor taste testers with some of my odd-ball drinking ideas.
Affinity: Artemis comes up with all of the recipes, I throw name ideas and concepts at her as well as the unfortunate (or fortunate!) benefit of being the drink tester. ;)
Your recipes suggest you're World of Warcraft players — what do you play?
Artemis: I am a mighty worgen Hunter on Sargeras!
Affinity: I PLAY GAMES! But no I play a Restoration Druid and Mistweaver Monk.
Though we've seen a lot of gaming-based food recipes, there seem to be fewer gaming-based drink recipes. What made you decide to start making drink recipes?
Artemis: I want to become a bartender and possibly run my own bar one day. I always see awesome food-oriented websites based around games and franchises, so decided 'Why not?' when it came to expressing some creative energy into what I love doing — serving people good drinks and having a good time.
It's easy to combine two things I love the most into one entity!
How do you come up with recipe ideas?
Artemis: Sometimes concepts come to me, and I try to make things work together to create a color similar to a concept, but taste amazing at the same time. Other ideas pop for some concepts like, "Should we set this one on fire?" or "Would this be better frozen?"
Affinity: I literally just tell her, "HEY! MAKE AN OVERWATCH DRINK!"
Could you give us a step-by-step on what's involved in creating one of your recipes?
Artemis: Concept. Taste design; you can't make a drink that can potentially taste really bad, or have ingredients just not work with each other and make people sick. A lot of patience is needed for creating layered shots, as testing a buoyancy with certain liquids can sometimes take a lot of time to also master.
There's a lot of trial and error that can sometimes come with making a shot or cocktail, but that's why I have taste testers around to make sure my ideas aren't too crazy, too terrifying, and taste perfect to showcase and have people recreate later on the website.
How long does creating a new recipe typically take, from concept to serving?
Artemis: From concept, it would depend on the drink. Sometimes I can make something in minutes, other times I need to do trial and erroring out to create the right something special for whatever theme I'm trying to aim for.
Do you have a favorite of the recipes you've made so far?
Artemis: The Death Knight shot is a huge favorite. I also am a huge fan of our soon-to-be-featured Rogue cocktail, that takes the in-game item Crimson Steer Energy Drink and brings it into a more adult adaptation of what we think an in-game Red Bull would look like in Warcraft.
Affinity: Purely from a simplicity standpoint and being a much lighter shot, the Death Knight shot. Not nearly as potent-tasting as a normal shot, so if you don't do shots well this is the shot to try. From a complexity standpoint, I really like the Hearthstone Hurricane. Super tasty, and looks amazing!
What are you working on right now (or next)?
Artemis: Right now we're making Heroes of the Storms shots daily until the game launches. The goal is to have one for every hero listed, with a fun drinking game up soon to make sure everyone and their favorite hero gets something special!
That's all for BlizzCrafts this week — but check back next week for another selection of cool Blizzard-themed crafts! Have Blizzard arts and crafts of your own you'd like to see on Blizzard Watch? Send them our way! Submissions and suggestions should be sent to liz at blizzardwatch dot com.