StarCraft 2 Starter Edition lets you play for free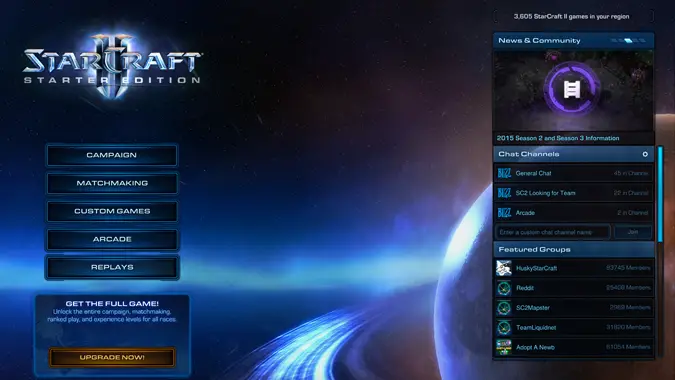 Did you know that hidden within the StarCraft 2 Starter Edition, there exists a free version of StarCraft 2? The name "Starter Edition" implies that it is merely a trial of sorts, meant to show you just barely enough to give a taste of the game and get you to buy the full set. However, the free version of StarCraft 2 actually includes more than meets the eye, something that Lead Producer Tim Morten touched on at E3.
A large part of StarCraft 2 is actually free to play, with some features reserved for the full version. Custom games such as tower defenses and arenas are available with the Starter Edition, as are multiplayer games with friends and single player missions. Notably absent from the free version is the ability to play Ranked matches or access the Ranked Ladder. Since these are incredibly competitive in the eSports world and a source of pride for high-end players, it makes sense to keep it confined to the full game. Unfortunately, the Starter Edition is not well known for the variety of features it includes.
Included in the free version are:
The first five missions of the Wings of Liberty single-player campaign
The first four missions of the Heart of the Swarm Terran campaign
Two Challenge Missions
Each of the three available races to play
Multiplayer custom games
Achievements
Versus AI
The Arcade
Upgrading to the full version gets you:
An additional 24 new single player missions
Versus and co-op matchmaking or ranked matches
The ability to play offline
Public chat channels
Clan features
The Take Command option while watching a replay
In the meantime, players are anxiously awaiting the upcoming StarCraft 2 expansion, Legacy of the Void, which is currently in beta with no official release date yet.