Warcraft movie at SDCC: Panel, trailer details, and more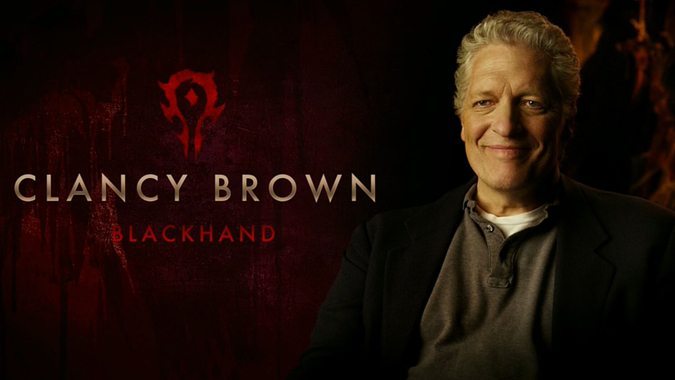 If you haven't yet seen Clancy Brown speak orcish, well, you're in for a treat. This past weekend the San Diego Comic-Con saw Legendary Pictures bust out all sorts of information about the upcoming Warcraft movie. There was new promo art revealed, a big panel with much of the cast, of course, and there was also the debut of a trailer for the movie. If you weren't at SDCC you won't get to see said trailer until November, according to director Duncan Jones. But we do have some details to share.
The folks at the Verge have sat down and, well, drawn you a picture. Actually, a series of them, detailing the major scenes from the trailer. If you're at all familiar with the Warcraft setting you won't really be all that surprised by any of them. Durotan and Orgrim talk about how bad stuff is getting, someone (Gul'dan?) magics open a portal, Durotan volunteers to jump through, and then a bunch of humans led by King Llane are like 'Did you order the Horde of bloodthirsty orcs? Because I totes didn't' and there's war. One might say artisan, hand-crafted war, if one wished.
Folks at Reddit also wrote out a text description if, like me, you can't wait for November and need to obsess over every image now. (One shouldn't wish.)
The SDCC panel is full of little tidbits, some funny, some weird. The aforementioned moment where Clancy Brown speaks orcish will never get old for me, just never ever. And Rob Kazinsky (also known as Chuck Hansen from Pacific Rim) revealed that he once lost a girlfriend over his World of Warcraft playing. So there's that.
The full video (sans trailer) is embedded below for you to watch and enjoy. All signs point to Warcraft actually being a real labor of love from Jones, and I'm getting excited to see the finished project. Remember, the trailer gets released to the public in November.