Warcraft movie cast and director interview from SDCC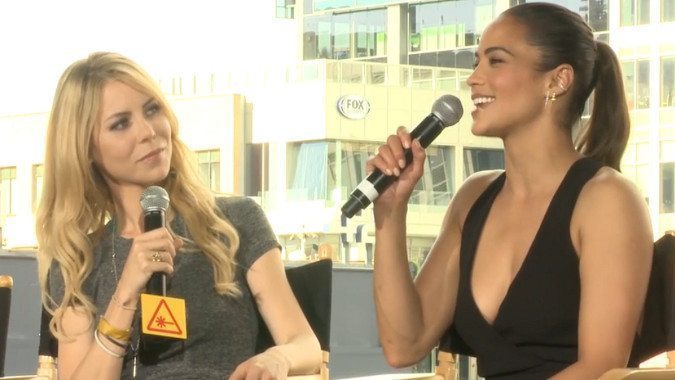 The folks at Nerdist.com just posted this interview with the Duncan Jones, director of the Warcraft movie, and the cast of the movie. I admit I skipped ahead to make sure that Clancy Brown speaks orcish in this one too. (Spoilers, he does.) The interview is hosted by Michelle Morrow, who's fairly up on World of Warcraft herself (she's got an NPC, she hosted the BlizzCon coverage last year, and she's played for years) so that's awesome. We also get to hear Paula Patton talk more about what it's like to play Garona, which is something I've been waiting for very eagerly.
Still not much in terms of in-depth detail of the plot, which is hardly surprising, but as I've mentioned before I'm getting a surprisingly good feeling from these cast interviews. Everyone seems excited and willing to talk about it, Travis Fimmel has just rocked it in every picture and clip of Lothar I've seen, Paula Patton seems like she'll make a Garona who is in touch with the character's conflicted nature, and again, Clancy Brown. Please let there be an extras clip on the Blu-Ray where Clancy Brown rides a rocking horse and speaks orcish.
Check out the whole interview here.