Hearthstone's Grand Tournament coming on August 24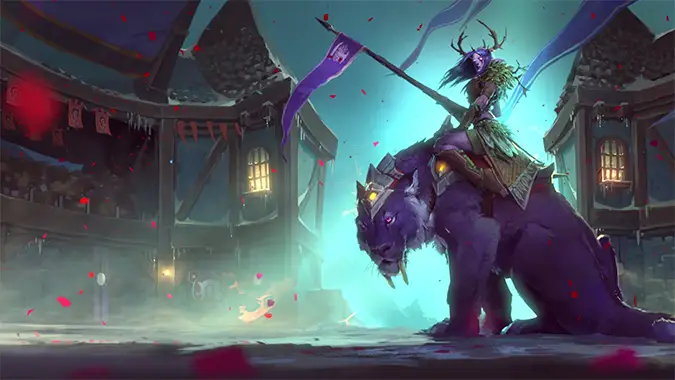 It's official: Hearthstone's next expansion, The Grand Tournament, will be going live next Monday, August 24. So are you ready to compete? The expansion pack features 132 new cards themed around World of Warcraft's Argent Tournament and new mechanics to shake up Hearthstone play.
If you haven't been keeping up, all of the cards have now been revealed and you'll find two new mechanics on the cards: Inspire, which activates after you've used your hero power, and Joust, which causes you and your opponent to pull a minion from your decks to determine a winner… and whether or not you get the Joust bonus from the card.
If you want to get a head-start on your Grand Tournament collection, there's currently a pre-order deal where you can buy 50 packs for $49.99. Though that's a hefty pricetag — and, unfortunately, you can't buy any fewer cards with this pre-purchase — getting cards for around $1 a pack is the best deal you'll get from Blizzard. After launch, we expect prices to go to the norm of $2.99 for two ($1.50 per pack), $9.99 for seven ($1.42 per pack), $19.99 for 15 ($1.33 per pack), and $49.99 for 40 ($1.25 per pack).
We'll see you in the tournament next week!