Breakfast Topic: What I never knew I always wanted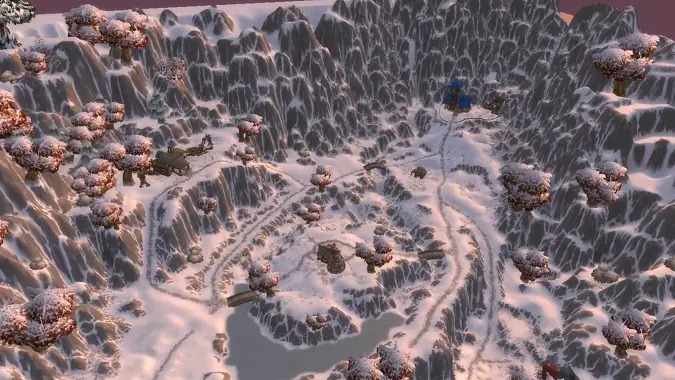 Sometimes, there are features you really want added to the game — a new transmog system, revamped PVP, a moose. You know, the big things. But other times, there are small quality of life changes that you never really knew you wanted until you saw them. Such is the case with the above image.
Taken from a recently released video showcasing some datamined battleground maps, the image is of a snowy version of Arathi Basin. Now, the battleground itself has apparently been in the game files for some time now, and the entire video is no more than datamined maps which may never see the digital light, but it still got me thinking. I had never once thought about "skins" for battlegrounds, but now that I've seen a rough version of one I can't get the idea out of my head.
Obviously it might make sense for some maps more than others (it's hard to imagine Alterac Valley with anything but snow) but what if workable maps changed with seasons? Imagine battlegrounds covered in snow during Winter Veil or Azshara-style trees during Hallow's End. Or what if these hypothetical battleground skins existed year-round and what one you got was entirely random? It's a feature I probably never would have considered if it hadn't been shown to me, but it's one that appeals to me all the same — and my level of appreciation for the idea was especially surprising.
Have you ever been surprised by how much you've enjoyed such a change, hypothetical or otherwise? Or are you someone with a creative mind who has a "small" change you'd like to see that the community hasn't thought of?