Breakfast Topic: Flying is finally here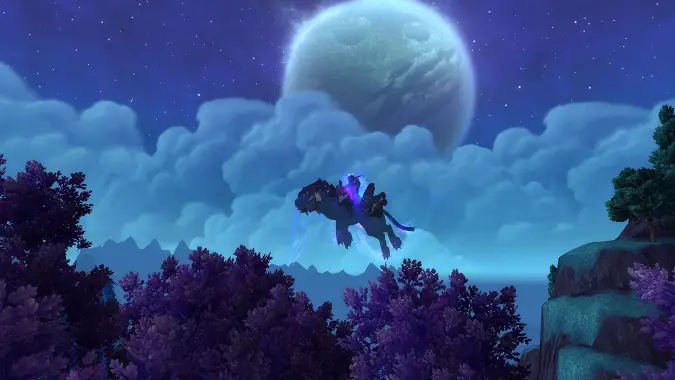 Yes, today's the day. After a lot of back and forth and a couple weeks months of waiting, today when maintenance ends we will finally be able to log into Draenor and take to the skies (assuming you've completed the Draenor Pathfinder achievement). As someone who didn't really care whether or not we got flying, I have to say that testing it on the PTR actually felt surprisingly nice.
The first thing I did when I got flying was take my own attempt at recreating a certain controversial promotional image to show that dreams really do come true. Next up, I headed to the uninstanced version of Highmaul, which previously teleported players out who managed to get there using Aviana's Feather. To my surprise, I found it filled with new mobs and even a few rares which dropped new battle pets. And finally? I just flew around. I went from zone to zone, taking my time to enjoy the view. I did this for almost two hours, not once feeling bored with the fact that all I was really doing was taking in Draenor's beautiful scenery.
And that's when flying started to feel right. The skies weren't densely packed with other players, the land wasn't really different, but it felt like the perfect way to say goodbye to Draenor before heading into Legion — a farewell tour of the entire continent. Maybe you've got your own, more practical plans for flying, though. Leveling an alt, questing in Tanaan, or farming rares will all be able to be done more efficiently when the servers come up. Whatever your plans, I think everyone can appreciate flying's long-awaited appearance.