WoW
Sep 1, 2015 9:00 am CT
What to do in WoW patch 6.2.2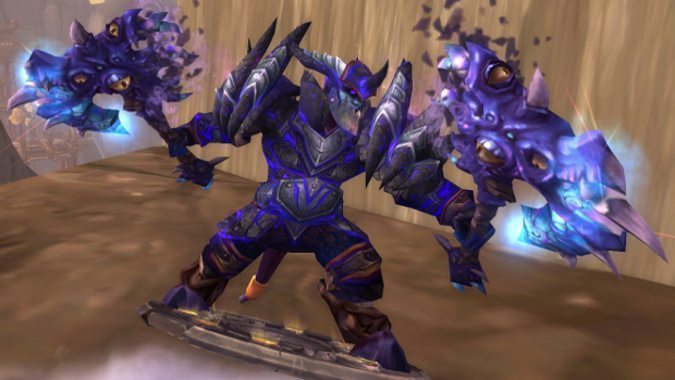 The big news with WoW patch 6.2.2 is of course the introduction of flying in Draenor. You have to finish a fairly involved achievement, Draenor Pathfinder, to unlock it. Once you do, it's good for all the characters on your account. There are even new mobs that can only be accessed by flying, and they drop all new rewards. But there's more to this patch than gaining access to the skies.
Enjoy PVP with less waiting time
Another big feature in the patch is Mercenary Mode in PVP. To further address the Alliance/Horde population imbalance on servers and reduce wait times for games, players can fight for the opposite faction. They will be transformed to look like one of that faction's races if they need to be, but will receive all the normal rewards for playing.
There's also a new anti-quitting mechanic that will delay a player from reentering the queue for a game if they quit within the first five minutes of a match. And don't forget that many classes had their PVP damage nerfed now that the devs can manipulate class abilities separately from their PVE counterparts.
Try improved limited-time events
Bonus Events and Timewalking dungeons both got buffs. Bonus events will start earlier in the week (on Wednesdays) to allow more time to complete them before they end on Monday. Timewalking got a loot change. Boss mobs now drop a token that can be turned in for many different kinds of rewards including new toys, mounts, heirlooms and reputation tokens.
Defeat pet Battle Pet Tamers for a new quest
Lio the Lioness, your Garrison battle pet NPC, has a new quest to make good use of your newly acquired flight ability. She wants you to defeat 5 Battle Pet Tamers around Draenor and will reward you with 10 Flawless Battle-Training Stones. Best of all? It's a daily quest.
Collect more toys and mounts
New achievements have arrived for you collector types. Lord of the Reins rewards players who collect 300 mounts with the Reins of the Heavenly Azure Cloud Serpent. Another achievement, Crashin' Thrashin' Commander, for collecting 200 toys rewards the player with the new Crashin' Thrashin' Commander toy. Some new mounts and toys are being added to the game in this patch, but it's going to be tough to finish out these two new achievements.
Raid moar
Behind on your Legendary Ring quest drops? New weekly quests will allow you to turn in 15,000-20,000 Apexis Crystals for either Abrogator Stones or Elemental Runes.
Want more details? Check out the official WoW Patch 6.2.2 Patch Notes on Blizzard's site.