Rexxar and Misha coming to Heroes of the Storm tomorrow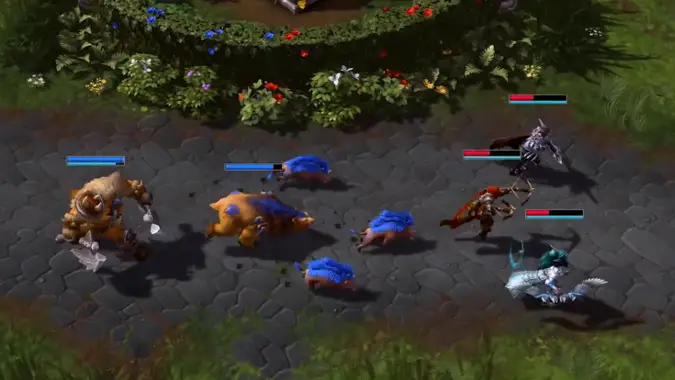 Without much fanfare, the Heroes of the Storm Twitter account has just announced Rexxar and Misha will be available to play starting tomorrow. Though previous character releases were accompanied by a cinematic trailer, Rexxar hasn't received one yet. At this point, it's uncertain whether he will at all. However, we did get a gameplay preview, which is likely the more important item between the two.
🐾🐻 Rexxar and Misha will be coming for your face in the Nexus starting tomorrow. 🐻 🐾

— Heroes of The Storm (@BlizzHeroes) September 7, 2015

Rexxar and Misha have had an unusually short turnover time — or maybe it just feels that way. With how much hype was placed behind the Eternal Conflict event (which ends tomorrow) and its associated maps and characters, Rexxar feels as if he's been unceremoniously thrown out there. The Eternal Conflict might have warped my perception; every new addition in recent memory was part of an overarching, thematic event. Rexxar simply exists. Is that a bad thing? Not every character can have a release party.