Heroes of the Storm combats toxic players with silence penalty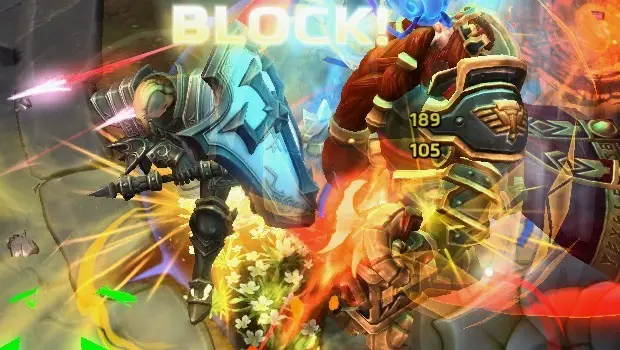 While you can currently report players in Heroes of the Storm for harassment and general bad behavior, coming in the next patch you'll have a wide range of additional reporting options — and reported players will receive a new punishment with silences that greatly restrict their ability to chat.
When the patch arrives (and there's not yet any indication of when it will), you'll be able to report players in the following categories:
Abusive Chat

Insults, cruelty, or ongoing harassment directed at one or more players.
Hate speech
Real life threats
Intentionally Feeding

Player intentionally and repeatedly gets their hero killed in order to anger allies or feed XP to the enemy team.
AFK/Non-Participation

Player is idle or inactive for an extended period of time during a game.
Player is present, but has given up or refuses to take part in the game.
Cheating/Botting/Hacking

Suspicious behavior which indicates the player may be using third-party software or hack programs to gain an advantage during a game.
Inappropriate Name

Character names or BattleTags that are offensive, insulting, bypass the mature language filter, or are otherwise considered objectionable.
Spam

Excessively communicating the same phrase, similar phrases, or pure nonsense
Blatant or repeated advertising for third party websites
Blizzard will investigate players receiving multiple reports (as well as players seen to be making numerous frivolous reports) and will take into account that specific playstyles could be mistaken for reportable behavior. (So Abathur players won't have to worry about being punished for apparent non-participation and Murky players won't have to worry about being punished for apparent feeding.)
A new penalty will be arriving alongside these reporting options: the ability for Blizzard to silence players. A silenced player won't be able to use allied chat in-game, chat in Hero League draft lobbies, chat in general chat channels, chat in custom chat channels, or send whispers to non-friends. The first silence will be for 24 hours and each successive silence will double the penalty — with no maximum limit. This means that consistently toxic players may find themselves without a means to talk to others for a very long time.
But now I have to wonder: when is this system coming to World of Warcraft to combat the general awfulness of every chat channel? Come on Blizzard, if you can do it for one game you can do it for others.