Making music for machinima with Machinimasound's Per Kiilstofte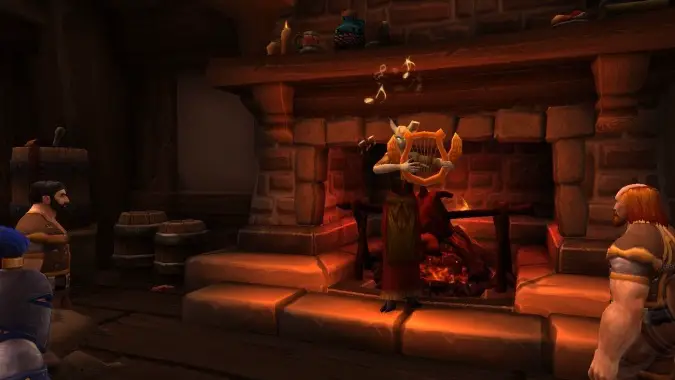 If you've read our recent interviews with machinima makers, you know that creating videos using games as source footage is a time-consuming labor of love. But there's one aspect of machinima making that I hadn't considered until I discovered Machinimasound: where do creators find music for their pieces they won't get sued for using? Fortunately, that's exactly the service this company provides with its library of royalty-free soundtracks.
We caught up with one of the founders of Machinimasound, composer Per Kiilstofe, to find out just what goes into creating the music behind the machinima.
Why make music for gaming and machinima videos?
I've always been a gamer – from old school pen and paper Dungeons & Dragons to Ultima Online, Neverwinter Nights and WoW. Being heavily entrenched in the WoW scene back in 2007/2008, I was very much into story driven machinimas set in the Warcraft universe. As YouTube became the go-to platform for video releases, the copyright issues started to arise from the use of unlicensed soundtracks and songs, often times from well-known movies. The issues machinima producers encountered made me want to try and help, so in late 2008 my brother and I started Machinimasound.
How did you get started making music, and how long have you been doing it?
Since elementary school music has always been a big part of my life. For the longest time though I didn't fully engage in it, or try to pursue any sort of career within the music business. I worked in IT for a while, and I was content with that, while still dabbling in some computer-based music production in my spare time. It wasn't until some very life altering things happened that I just stopped in my tracks, quit my job, and basically rebooted my life to go in this new direction.
Where do you start when creating a new music track? Do you have a theme or a game in mind when you make something new?
If I'm just doing music for Machinimasound's stock library, I come up with a story or setting on my own that can help. One of my latest tracks "[SECTOR-17] Skyline" is based on a fictional futuristic city, and I had some very nice panning shots in my mind that went well with the track as I composed it.
Could you give us a step-by-step on what's involved in making one of your pieces?
I often times just have a piano library open in Kontakt in the background on my computer, so I can just start playing something if I get an idea. If something comes of it, I move on to record it and write harmonies. After that comes orchestration, where I decide which instruments plays what and how many at a time. I often start doing a rough mix early on, i.e. high passing many, if not all, sample libraries with an EQ to get rid of some very low rumbling.
When the composition and orchestration is done, I would start the mixing, which basically is making decisions about which instruments and frequencies get to be dominant at any given time. After the mixing is done I will move on to mastering the track, which usually entails some compression to glue all the different parts together a bit better in the final mix and some light tape saturation. I guess that wasn't very in depth, but if I were to do that, my answer would be several pages long.
How long does a typical track take to make?
That is dependent on so many factors, but if I were to give you an average, it would be about 1-2 weeks.
Do you have a favorite amongst the tracks you've made?
I'm very happy about the track I already mentioned, "[SECTOR-17] Skyline," but usually my favorite is for the most part the latest track I've finished — which is currently "Distant Shores."
Can you give some examples of where your music has been used?
My music has been used in a wide range of productions, from TV documentaries to game trailers and corporate presentations that aren't available publicly. Method recently used my track "Towards the Gates of Hell" for their "Method vs Archimonde Mythic World First." Some other specific examples that come to mind are the Just Cause 2 Multiplayer Mod Trailer using "Battle of the Titans," a DOTA 2 short film from 2015's DOTA 2 Short Film Contest using "The Escape" and a very nice time lapse video of Bergen using "September Sky."
What are you working on next?
The next big thing is the soundtrack for the game Phoenix Dawn: The Rise of the Witch and I'm quite excited about that in part because the Apixal team are really great people to work with. Also, I get to work on a project with my brother Jens Kiilstofte who's doing the sound design.
That's all for BlizzCrafts today — but check back next week for another selection of cool Blizzard-themed crafts! Have Blizzard arts and crafts of your own you'd like to see on Blizzard Watch? Send them our way– submissions and suggestions should be sent to liz at blizzardwatch dot com.