Get a first look at the BlizzCon 2015 schedule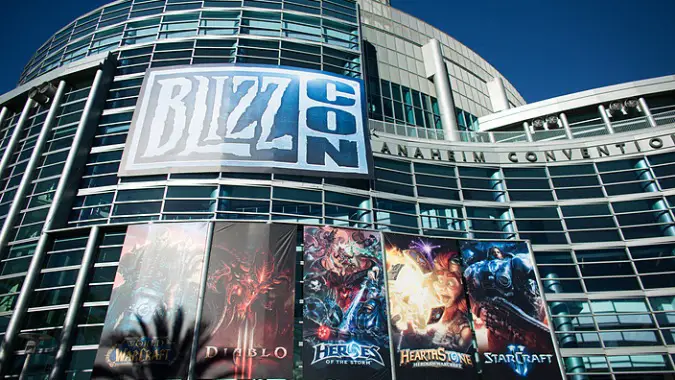 While Blizzard hasn't officially announced it, they've quietly updated the BlizzCon 2015 schedule on the BlizzCon website and apps (for Android and iPhone). Though this schedule may not yet be finalized (thus the lack of announcement), you can get a sneak peek online: check out Friday's schedule and Saturday's schedule or check out screencaps of the Friday and Saturday schedules. Update: The schedule has been pulled from the website, but you can still see it in our screencaps or (at least for now) in the app.
The current setup definitely surprises us, but, as we said — it may very well change before BlizzCon arrives next month.
So what surprises us? Usually BlizzCon features a big announcement of some kind — and there's a big gap in the schedule after Friday's opening ceremony to go into more detail on it. This year, there's not a gap that Blizzard might fit another major panel into anywhere on the schedule, with the opening ceremony followed by Legion and StarCraft 2 panels. Also missing in action is the regular WoW live raid and almost any coverage of Diablo 3 — only a single D3 panel over the weekend makes us think that the rumors of more Diablo coming our way aren't coming our way soon.
It's worth noting that the map shown in the apps is definitely from last year — so don't panic over the lack of an Overwatch demo area, which we're quite certain has to make an appearance.
With just under a month still to go before BlizzCon, there's little to do but wait to see just how the schedule shakes out — and see what Blizzard yet has in store for us on the convention floor.