Breakfast Topic: Will you change your spec for Legion?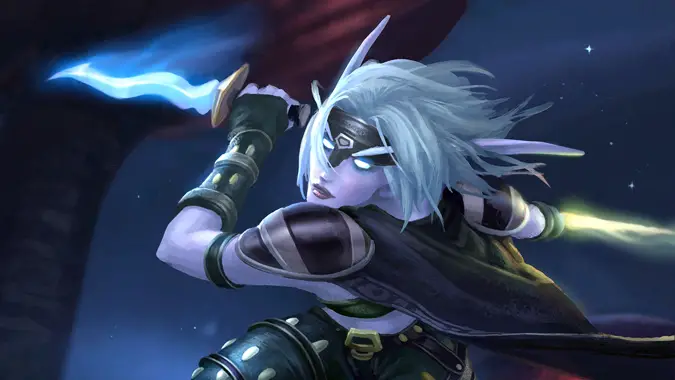 Outlaw got me. When the new Legion class previews rolled out last week, I wasn't sure what to expect from the Rogue class announcements. We knew that Combat was being re-named to something else, which made perfect sense as far as I was concerned, especially with the focus on class fantasy that we'll be seeing in Legion. I wasn't expecting it to be replaced with a pistol shooting Outlaw, but now that I've seen the preview, I'm kind of enchanted with the idea of playing a semi-stealthy mostly in your face gunslinger. I've been playing Assassination as a main spec since somewhere in the middle of Wrath of the Lich King, but I think it's probably high time for a change.
But Rogues definitely were not the only class that saw major changes on the horizon in the Legion class previews, and while some people are happy with the proposed changes, others aren't quite so pleased. I'm curious, though — I generally run with just one primary spec, and I rarely change it, which probably isn't the case for most players. On top of that, my decision to change my spec is partially because of the class preview, but also partially because I'm not entirely pleased with the Assassination Artifact weapon in Legion.
Do any of you run with one spec, or do you flip between specs on a whim? Are any of you planning to change your class spec in Legion? Did another spec catch your eye during the Legion class previews? If you're planning a spec change, was it because another one was just that awesome, or because your current spec of choice suddenly doesn't seem quite so appealing? Or have you decided, in the face of the Legion class previews, that you'd like to drop your class of choice and pick up another one altogether?