Blizzard holiday sales for WoW, StarCraft, Heroes and more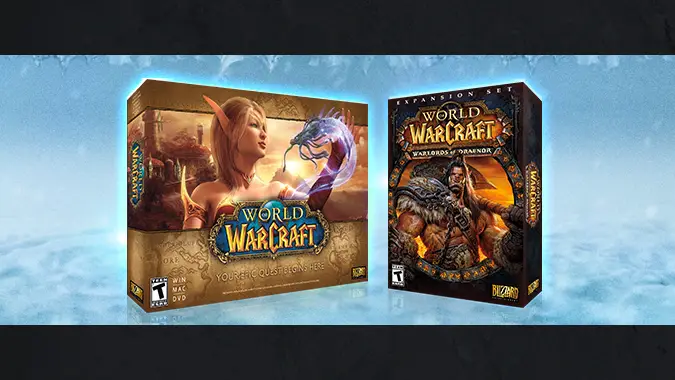 Holiday sales have begun, and Blizzard is offering some great deals on several of its games. World of Warcraft players can pick up the digital versions of WoW and Warlords of Draenor now through January 4, 2016 at a deep discount — WoW is just $4.99 in the US, and Warlords is $12.49. EU subscribers can take advantage of the holiday deals as well, with WoW available for €4.99, and Warlords for €14.99. This is a great time to get yourself Recruit-A-Friend mounts for very little investment — and hey, with Legion on the horizon, it's a good time to get your friends playing with you, too!
But there's a few other holiday sales going on for Blizzard's other titles as well.
StarCraft 2: Wings of Liberty and Heart of the Swarm are both available for 50% off — you can get yourself re-acquainted with the stories of Jim Raynor and Kerrigan for $9.99 each. The EU versions of these titles have also been reduced to €9.99 as well. This is a little more of a limited time offer than the WoW sale, however. The sale only runs through the morning of December 8, 2015, so don't dawdle if you'd like to pick up either game for yourself or your friends.
Diablo is in on the holiday festivities as well, though we've got to admit to being a little less excited about these deals. For console gamers, Diablo 3: Ultimate Evil Edition, which includes both Diablo 3 and the Reaper of Souls expansion will be half off for Xbox 360, PlayStation 3, Xbox One, and PlayStation 4 at your favorite gaming retailer.
If you're looking for physical merchandise the Blizzard Gear store is running a Black Friday sale, and through December 4, orders over $100 USD also get free shipping and a Cute But Deadly Blind Vinyl gift. The store has select plush and apparel marked 30% off — plush items include a selection of murlocs as well as the Crimson Whelpling Plush, and apparel includes leggings, outerwear, and the World of Warcraft themed robes.
On top of all of that, Heroes of the Storm is running a massive sale with all heroes, skins and mounts at a 50% discount. This sale also runs through December 8, and includes a Second Chance bundle of retired items.