Blizzard Watch's geeky holiday gift guide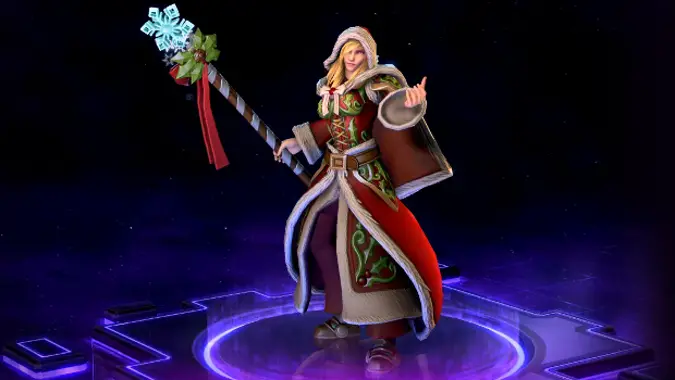 Holiday shopping for the geeks in your life can be tough. You don't always know what they like — even if you vaguely know which games they play or where there interests lie. While we're focused on Blizzard Entertainment's games here at Blizzard Watch, we've assembled a list of gift ideas that will appeal both to those who play Blizzard's games and the geeks who don't. We've also tried to include options for a variety of price points, from the small $10-20 gifts and all the way up to items that just might break the bank.

Blizzard Gear Store
One of your most foolproof choices when shopping for friends and family who play Blizzard Entertainment's games is Blizzard's own store. Blizzard's store allows you to sort their offering by game, so if you know which of Blizzard's games your gift recipient plays, you're in business. Note: As of the time of this posting, the Hearthstone category is sorted into the Heroes of the Storm dropdown menu.
Blizzard's store offers clothing, posters, coffee mugs, toys, and more. You can find expensive, high-end items such as this Grommash Hellscream Statue (currently accepting pre-orders only) for $350 and smaller, more reasonably priced items such as the newly released Cute But Deadly vinyl miniatures for $10 — perfect for slipping into a stocking.* Clothing options include hoodies, t-shirts, beanies, and more — including some lightning leggings for the lady in your life.
If Blizzard's Gear Store is something that seems up your alley, you may also want to check out J!NX, who also sells merchandise for Blizzard Entertainment's games. Select items appear both in Blizzard's store and the J!NX store, but both have a spread of exclusive items.
If you're looking to buy World of Warcraft gear, it might be a good idea to find out whether your giftee plays Alliance or Horde. WoW players can get a bit territorial about that.
*It's worth noting, however, while those Cute But Deadly miniatures are indeed quite awesome, they're only sold as blind boxes, meaning which figure you get is entirely random.

World of Warcraft books and novels
If you're buying gifts for a reader, you're in luck — there are a lot of Warcraft books out there. While more recent releases might be more relevant to the current expansion, Warlords of Draenor, there are older novels relevant to the upcoming Legion expansion. Some of them feature characters which will be making a reappearance in-game. As an added bonus, plenty of the older novels have been re-released as collections, so you can get an entire trilogy or a set of books for the price of one. And hey, if your recipient isn't into novels, there's plenty of graphic novels out there, too! Here are just a few examples:
Stormrage by Richard A. Knaak is a novel featuring Malfurion Stormrage, a recurring character who will play a role in Legion.
World of Warcraft: Dark Riders is a graphic novel from Michael Costa and Neil Googe. Dark Riders will also play into the events of Legion.
World of Warcraft: Ultimate Visual Guide isn't a novel, but rather something of a visual encyclopedia for the world and story of Warcraft. Packed full of beautiful artwork, any WoW fan would love to have one of these in their collection.
Those are just a few choices. You can check out our Guide to Warcraft Lore in Print for so many others like them.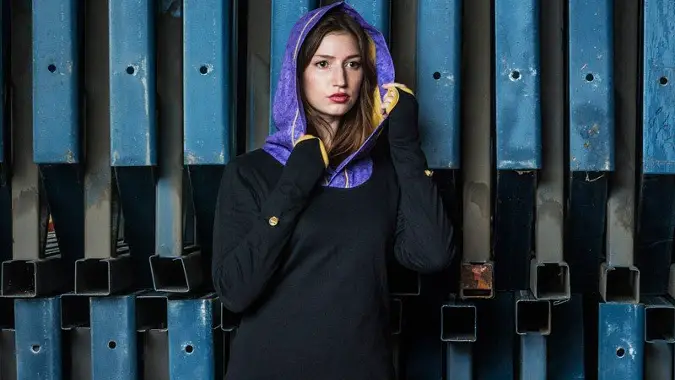 BioWare Store
If the person you're shopping for is a gamer, chances are good they've played (and enjoyed) either Mass Effect or Dragon Age. If that's true, you're in luck — BioWare, the developer behind those two franchises, sets a high standard for nerdy art and apparel.
While most game companies release posters which are little more than a logo slapped on a gaudy background, BioWare sells high quality lithographs and giclées, which are more costly than your standard poster, but are printed on heavy card stock rather than glossy paper. They're the sort of thing you can put in a frame and display as artwork rather than tape it onto your wall. Of BioWare's current art offerings — which change all the time — the Dragon Age giclées are particularly beautiful.
When it comes to apparel, BioWare has a wide selection. To help narrow down your choices, you might want to find out who your giftee's favorite Mass Effect or Dragon Age characters are, as many of the clothing options are themed after those game characters. For example, if the lady in your life has a love for Tali'Zorah, there are two options for Tali leggings and two options for Tali hoodies. The asymmetrical ANGL hoodies are a beautiful blend of nerdy and fashionable. And while we're talking women's fashion, BioWare is one of the few game companies that offers dresses.
In addition to the art and apparel, BioWare's store offers the usual suite of items — toys, collectibles, hats, mugs and steins, and even a beautiful flask.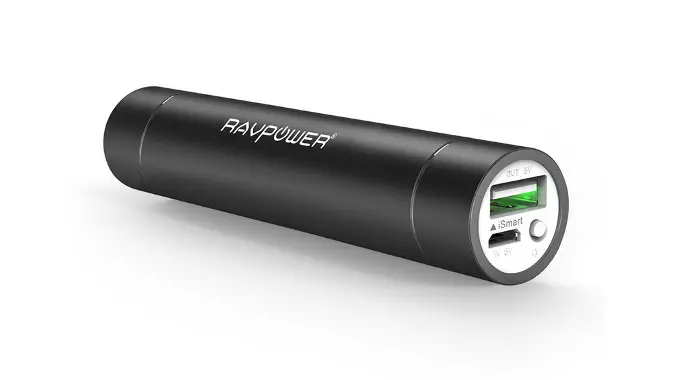 External phone charger
Pretty much everyone has a smartphone these days. Everyone who owns a smartphone has, at some point in their life, run low on their battery while nowhere near a charging outlet. An external charger can help! The device carries a secondary charge which you can use on-the-go, charging your phone while it's in your purse or pocket. When traveling, it can be a real life saver. These chargers are compatible with anything with a USB charging cable — which is almost every gadget in one's household: phones, tablets, ereaders, and so on.
There are countless different models of external batteries, but I personally lean toward models that provide some additional utility — this RAVPower portable charger, for example, is one of many models which include a flashlight function. I think it's fair to say being caught without a charged phone is a rarity, but purchasing a model which includes a flashlight makes the item that much more valuable in an emergency — and doesn't particularly inflate the cost of the item. You can find a decent external charger with a built-in flashlight for anywhere between $15 and $30. At the time of this posting, the RAVPower model mentioned above is on sale on Amazon for $12.98 with Amazon Prime.
Even for someone who keeps their phone charged at all times, an external charger is a good item to keep around. If your car breaks down, you'll have a flashlight and an extra charge for your phone while waiting for rescue. If your power goes out, the same applies — your flashlight and a spare phone charge will be right at hand.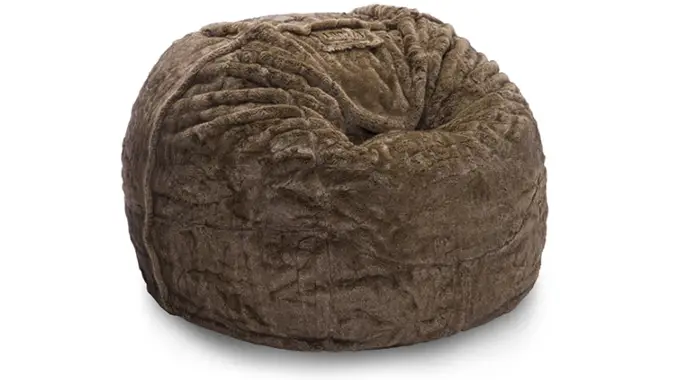 Bean bag chairs
The external battery is a great, inexpensive gift. If you're looking for something big ticket, consider a bean bag chair. Seriously! In our experience, bean bag chairs are often seen as something for children. Despite being some of the most comfortable furniture in all the land, rarely can you find any made for adults. There are two notable companies offering these luxurious loungers for people of the grown persuasion, however: Lovesac and Sumo.
Lovesac comes across as a little more chic and Sumo a little more chill. The Sumo line is perfect for someone's game room or "man cave," while the pricier Lovesac is what you'd want in a modern, finely furnished home living room. Honestly, though? We're talking bean bag chairs here. They're both great if you (or your giftee) have room in your house and are willing to pay the price.
Sumo's Omni is their cheapest chair at $129 (at their current discounted price) but their offerings range all the way up to the sofa-sized Titanium which will hit your wallet for a cool $479 (at their current discounted price). If you're looking for a solo-seater for a gamer in your life, the best bang for your buck will likely be Sumo's Gamer chair at $219 — followed closely by the more luxurious $249 suede Sultan.
Lovesac and its chic touches will cost you a pretty penny more — their solo-seating Citysac starts $412 during their ongoing Black Friday sale. Any customization options you apply — such as choosing the Rabbit Dense Phur cover option — might inflate its price as high as $637. Lovesac's closest equivalent to Sumo's Titanium is The Big One which will cost you no less than $1,000.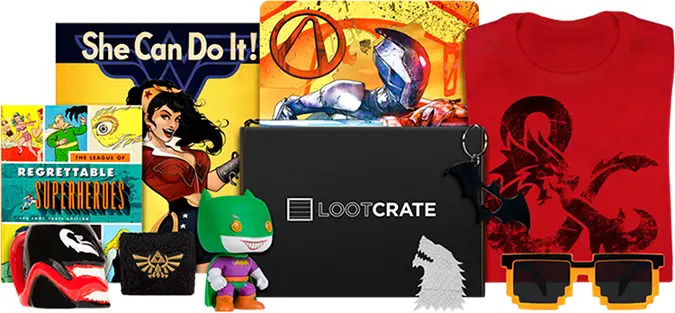 Monthly clubs/subscriptions
It seems ever holiday movie or television show has an obligatory joke about an "of the Month" club. Fruit, cheese, jelly, whatever — it's always a gag, it's never appreciated. That genre of gift has undergone a renaissance in recent years and, if you know your gift recipient well, can be a truly awesome gift. There's an option for everyone.
Loot Crate
The easy answer for the nerd in your life is Loot Crate. At $19.95 per month (or $17.95 per month if you pay for a year up front), each month you (or your giftee) will receive a box of nerdy swag valued at least $45 at retail.
Loot Crate is a monthly mystery crate for gamers, geeks and fans of pop culture, delivering cool (and often exclusive!) items like collectibles, t‑shirts, gadgets and more.
Boxes from Loot Crate are often themed and well-curated. For example, the theme for December's upcoming Loot Crate is Galaxy and will include items from Halo, Star Wars, and GalaxyQuest. In my Christmas memories, my favorite gifts weren't the big, wrapped packages. My favorite part of Christmas morning was digging into the depths of my Nightmare Before Christmas stocking. Think of Loot Crate as getting a stocking every single month of the year.
NatureBox
Let's be honest: while the slovenly gamer isn't a pleasant stereotype, it's accurate more often than we'd like. After a long day's work, a gamer would sometimes rather plop down in front of the PC or console with some chips to de-stress than waste potential leisure time cooking a meal. NatureBox and Graze are subscription services which deliver a monthly suite of healthy snacks.
With over 100 tasty options, NatureBox has something for everyone, all with zero artificial nonsense and high-quality ingredients you can trust. Fill your NatureBox with the bold flavors you crave, like White Cheddar Jalapeño Popcorn, Sweet Blueberry Almonds, and Dark Cocoa Nom Noms.
NatureBox offers packages of 3 snacks for $13.95 per box or 5 snacks for $19.95 per box. You can choose to have your boxes delivered weekly, every two weeks, or once per month. That price is steep for a few packages of snacks, but they're both natural and healthy. Unfortunately, NatureBox does not currently offer gift subscriptions. You can sign up for a subscription and ship the boxes to them, but the recipient wouldn't be able to choose their snacks. You'd need to hope their random selection turned out well, or curate their boxes on their behalf.
Graze
If you're looking specifically for a gift, Graze may be a better snack option than NatureBox. Graze does, in fact, offer gift subscriptions. Each box costs $11.99 and includes 8 different snacks. Rather than choosing which specific items you want in each box, you set preferences — they first ask you a few questions (such as whether or not you want anything with nuts or bananas) to eliminate some potential snacks. After those questions, you rate items by whether you'd love to get them, like to get them, would be interested in trying them, or whether you want to trash them. Graze takes your preferences into consideration when packing your box, but you could get anything you haven't outright trashed.
Personally, while I like bananas, I told Graze I didn't — because I know they're not likely to be sending me fresh bananas anytime soon, and dried bananas are awful. Since I told them I don't like bananas, I'll never receive one of their items which includes bananas.
While you can specify some allergy settings when signing up for Graze, the service does come with a great big warning you should steer clear if you have any severe allergies. All of their snacks are produced in the same location and some possibility of cross-contamination does exist.
Blue Apron
If you want to go beyond snacks and into meals, Blue Apron is a pricey (but wonderful) subscription service. I'll let Blue Apron's introductory video explain this one:
At just shy of $60/week for three meals on the two-person plan, Blue Apron can run up a bill very quickly. That said, if there's someone in your life who has a hard time cooking (or affording groceries), this might be one of the best gifts you could give them outside of a wad of cash. In addition to Blue Apron, check out HelloFresh — the prices are comparable, but one might be more to your liking than the other.
Endless options
The services above are just a few examples of the "of the Month" club renaissance. There are subscription services out there for everything: Dollar Shave Club for razors and men's beauty products, Meowbox and Barkbox for your pets, coffee clubs, wine clubs, even clubs like Le Parcel which will deliver a monthly care package for a lady's "time of the month."
These are all great gifts. Don't let anybody tell you otherwise. The days of disappointment over a Pear of the Month Club are behind us.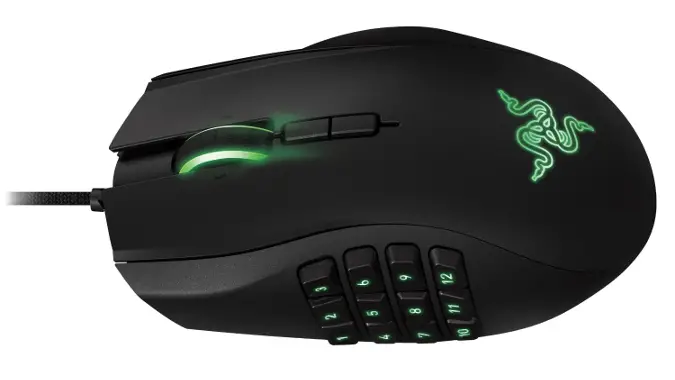 Gaming peripherals
For PC gamers, solid peripherals — keyboards, mice, headsets — are a must. When talking tools of the trade, nobody likes working with the old and the busted. There isn't a gamer in the world who would turn down a shiny new mouse. Let's visit some options:
Razer
Razer peripherals are the designer jeans of the PC gaming world. With their matte black finish and neon lights, they have the sexiest, most fashionable peripherals — which means they usually have the highest price point, too.
Razer Naga This mouse is aimed specifically at gamers who play MMOs such as World of Warcraft. With 12 extra buttons in the form of a thumb pad, it's a godsend to MMO players. While nice, it's going to hit you for about $80.
Razer Naga Hex The Hex variant of the Naga has only 6 extra buttons rather than 12. This version of the Naga is aimed at MOBA players — that is, games such as League of Legends, Dota 2, and Heroes of the Storm. However, MMO gamers who have small hands find the Hex is useful for them, too. Small hands makes it difficult to utilize the Naga's full suite of 12 buttons. Good news: the Hex is only around $60.
Razer Deathadder The Deathadder is Razer's most basic mouse option — and has built a reputation for being reliable and long-lasting. While many Naga users report the mouse might only last a year or two, there are people who have been using their Deathadder for the better part of a decade. If you have Amazon Prime, you can pick up a Deathadder for around $40.
SteelSeries
SteelSeries is the often-glossy second place in the brand recognition competition. That being said, if you know which games your gift recipient plays, this may end up being the better choice. SteelSeries sells a lot of licensed products — including products for Blizzard Entertainment's Diablo 3, World of Warcraft, and Heroes of the Storm. Some examples include:
While Razer's selection is relatively slim and refined, SteelSeries has a vast array of products with different designs and coloration. They even have a Fallout 4 mouse if your giftee is into that.
Logitech
If Razer is the designer jeans of PC peripherals, Logitech is the tough and rugged fit-for-construction-work bootcut jeans. Logitech's hardware tends to last longer than other brands for a lower price point — but it isn't as flashy. Logitech's answer to the Razer Naga is their very own MMO gaming mouse — it has all of the same functions for only $40 with Amazon Prime. As long as you read the user reviews on Amazon to weed out the rare lemon product, you can't go wrong with Logitech. Our only caveat to that is you may want to avoid their wireless peripherals as mileage may vary. Though most users have no issues with Logitech's wireless peripherals, some users (myself included) report consistent loss of wireless signal, which can seriously ruin a gaming session.
Whether you're looking for a mouse, a keyboard, or a headset, all of the above details apply. Razer has the cool factor, but it comes with a price. SteelSeries has the Blizzard Entertainment licensed products and isn't a bad choice. Logitech is your ol' reliable at a great value.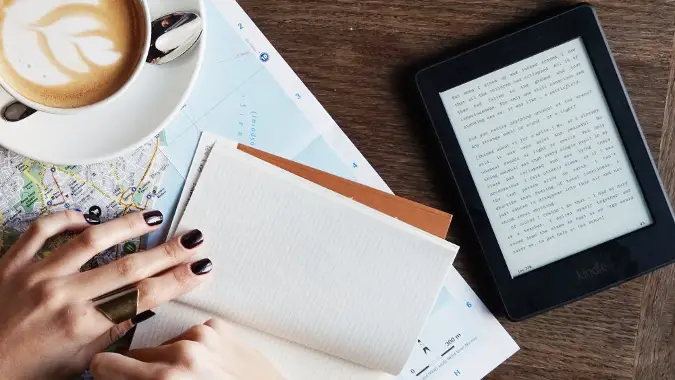 Amazon Kindle, sci-fi, and fantasy
While we all have some luddites in our lives who insist they'll only ever touch a book in paper form, an Amazon Kindle (or other eReader) is a great gift for most readers. A Kindle puts Amazon's entire ebook library at your fingertips. Nearly every book in the modern era is released in ebook format, and Amazon has an extensive library of ebook-only indie titles, too. And while Kindle alternatives exist (such as Barnes & Noble's Nook), the popularity of Amazon's platform puts it ahead of the competition.
The Amazon Kindle's current generation offers a few options:
We highly recommend comparing features on your own. As you move up in price, the Kindle comes packaged with more features — built-in lighting and so on. Don't think you need all of the bells and whistles — the basic Kindle is great as it is. As an added bonus, if you opt to purchase a Kindle with "Special Offers" you can buy it for only $49.99 with Amazon Prime. What "Special Offers" means is it will display advertisements on the home screen when you aren't using it. No, it won't fill your books full of irrelevant advertisements. The ads displayed are unintrusive and never interfere with your reading experience. I use a Special Offers version of the Kindle myself. Knocking $30 off of the price tag is a win in my book.
If you do choose a Kindle as your gift this year, most of the World of Warcraft books mentioned in an earlier section are available in ebook format. For more general sci-fi and fantasy novels, Amazon has released their top 100 books in that genre. We've also reviewed Jim Butcher's Aeronauts Windlass and Sam Sykes's The City Stained Red.
Heck — if your gift recipient reads Blizzard Watch, some of us have released ebooks, too. Check out Matthew Rossi's speculative fiction At Last, Atlantis and Bottled Demons. There's also Michael Gray's kid mystery, The Mystery Hounds. And, if I may be so bold, may I recommend my own superhero adventure, Lady Superior?