Blizzard Watch celebrates its first birthday today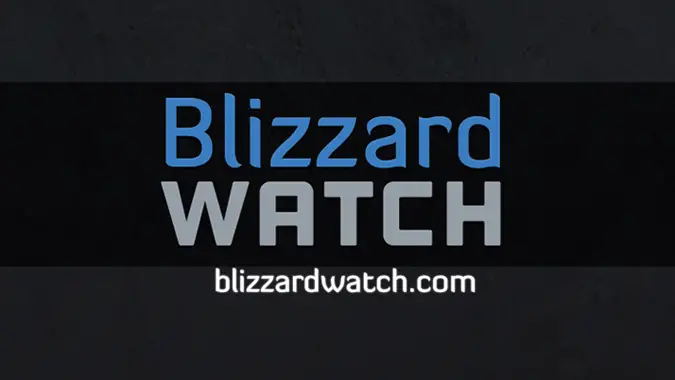 One year ago today, we launched Blizzard Watch with the help of our community. When our previous outing had its legs cut out from under it, we were all ready to throw in the towel and watch the team we'd built over nearly a decade walk off into the sunset. We took a chance, though, and turned to Patreon to keep the dream alive. Our community — all of you — showed up to help us rise from the ashes. We're here thanks to you. Now, on our first anniversary, we'd like to talk a little about the progress we've made and what we hope is to come.
Podcasts
In addition to our primary Blizzard Watch Show, we've added our Lore Watch and Behind-the-Scenes Editors (patrons only) podcasts over the course of the year. We've brought them all to a place where, barring illness or other unforeseen catastrophe, we release all of them on a regular, consistent schedule. Our next step is to improve sound quality. We have an improved recording method we've tested, but amusingly enough, the higher quality recordings have revealed equipment issues our lower quality direct Skype recordings hid from us. Buzzes and pops which can't be muffled in the editing process will require new equipment for some of us. We're willing to eat the expense to handle those issues, but it might take time to equip everyone properly — high quality microphones, headsets, pop filters and so forth can be a brutal expense if we don't roll it out slowly over time. On that front, please bear with us.
One of our long-term plans is to continue adding shows to our podcast lineup. In the realm of Blizzard Entertainment, we'd love to reach a place where we have dedicated podcasts for Hearthstone and Heroes of the Storm, too. We're in the early stages of planning on this front so we have no announcements to make, but you can expect these podcasts will have a different lineup of hosts than our World of Warcraft offerings. For those of you that enjoy our off-topic offerings of The Tavern, members of our team are looking to start a BioWare podcast, too. If you enjoy our team's incessant gushing about Dragon Age and Mass Effect, you'll undoubtedly love that show. If you don't enjoy those things, they'll now be in a place where they can't hurt you!
As a special anniversary bonus, we've decided to release one of our patron-exclusive behind-the-scenes podcasts to the general public. This podcast was recorded back in early December. Each of our behind-the-scenes podcasts has a different topic, but in this episode, Adam and I recorded one of our head-in-the-clouds business brainstorming sessions where we talk about things we'd like to do, some of which are realistic, some of which very much are not — some items have timelines measured in weeks, and others measured in years. We hope you enjoy it!
Video
Currently, expanding our video content is a main point of focus for us. We aren't aiming for video content to detract from what we provide in our articles. Instead, we know we can deliver different types of content in video than we do in text — or even podcasts. In some cases, that means fun, silly activities like our WoW Leveling streams on Twitch, which is essentially an excuse for five of us to hang out and have a good time. In some cases, that means a direct preview of upcoming content, such as our Legion alpha dungeon runs. Currently, we don't earn any money from our streams on Twitch, so we like to keep those activities as fun for us as possible.
YouTube is also part of our push for video, of course. With most of us here at Blizzard Watch being old school bloggers, that sort of content is completely new for us. As we get started, our videos will no doubt seem amateur in comparison to channels which have been creating video content for years. We hope you'll not only enjoy our video content, but also enjoy watching us explore the video space and, frankly, learn what the heck we're doing.
Merchandise
While those of us running Blizzard Watch have been in the tech and gaming industry for years now, this is our first time running a site completely on our own — especially a site of this scale. We expected to stumble as we learned, and we've both stumbled often and learned a lot.
First, let's talk about merchandise. So far, we've held one Teespring campaign which exceeded all of our expectations. Now and then, we see questions or concerns from readers wondering why we aren't selling more. We're leaving money on the table, aren't we? In short, on the heels of that Teespring campaign, we were working toward running our own storefront where we could handle our own inventory. If we did that, we'd have better profit per item and get more bang from our bucks. We briefly launched the Lootique, which was precisely that store. Not long after, it disappeared.
What happened? Short version: we decided it wasn't the best road to walk at this time. Long version: ensuring a quality experience with quality products would have taken an immense startup investment in terms of both time and money. We could have shotgunned a logo all over every piece of clothing we could get our hands on and reaped the rewards. Instead, we'd rather know each piece of merchandise we're selling is something of decent quality — which would require us testing countless vendors for unknown numbers of dollars and filling a stockroom which may or may not move product. Building our own modern, trustworthy storefront would cost us more than we'd earn through potentially years of sales. I do think the few items we had on our Lootique were good. A few people bought hats, and those people seem pretty happy with their hat! But the Lootique didn't make sense as a business strategy for an outlet of our size. It was a gamble we decided not to take.
Selling shirts through Teespring (and other merchandise through other reputable outlets) is just our speed for now. If it ever comes to pass that we're operating a larger network rather than Blizzard Watch alone, it might make more sense for us to invest heavily in our own storefront. For now, it makes much more sense to stick to known, reputable vendors — even if our profit margins are a little smaller, we'll know we're delivering good products through trusted avenues (and probably saving money in the short term). Personally, I'm quite happy with the Blizzard Watch shirts I bought through Teespring myself.
Expect more from us in the near future — potentially the very near future.

Patron benefits
Over the course of the year, we've also made some adjustments to our patron benefits package. With a few exceptions, I think we've delivered on most of our offerings — just not necessarily in the way we initially wrote them down. Over the course of the year, we realized how we wrote some of those benefits down were a bit boring and, in some cases, redundant. We'll address those exceptions, but first I'd like to outline the goals we think we're fulfilling, but not necessarily as described.
First, some of our benefits include exclusive newsletters — particularly, newsletters which outline upcoming content and behind-the-scenes looks at our operations. The newsletters haven't happened. However, we're delivering that information via our behind-the-scenes podcasts and some of the chatter in the uncut podcasts, which are delivered directly to our patrons. We've had a lingering question as to how we differentiate those newsletters from what, I think, might be more compelling pieces of content. Do we want to deliver something boring just because it's on the list? That might be a question we ought to direct to our patrons: do you want that information in newsletter form? If there's a real desire, we can deliver.
Next, there's our ad-free option for patrons. It exists! It can be used! Except we need to repeatedly repair its interactions with Chrome and Android devices. Based on all of the reports we've received, it's specifically Chrome and Android which are causing issues. We receive scant few reports of issues with Firefox or other non-Chrome browsers, and of those, they're usually the result of script blockers or the user having disabled cookies. That doesn't mean no issue exists with other browsers; they simply aren't being reported like Chrome and Android issues. As far as we can tell, the vast majority of users have no issues — but if you are having issues, we take that seriously and you should contact us at [email protected] with as many details as you can provide, including which browser you use to view our site.
Please keep in mind our ad-free list must be updated manually; we typically update this every other week or so, as our roster of patrons doesn't change particularly frequently. If you're a brand new patron and want to expedite the process, send us an email.
Where we haven't delivered, though, is the guild recruitment tool we said we'd launch August 2015. While we had every intention — and expectation — of doing just that, it has continuously slipped. Elaborating on this point, I think, might give the impression we're making excuses. For the sake of transparency, I will elaborate, but know that I don't do it to excuse the fact we haven't delivered. We intended for this guild recruitment tool to be simple — if our blog is something akin to a newspaper, you'd be turning to the pages of job listings. First, we discussed whether that was too simple to be useful. After brainstorming ways to improve upon the idea, we wondered if we were adding needless complexity. August came, August went, and BlizzCon was on the horizon. We (notably our tech/designer) turned our attention to ensuring our site wouldn't crash and burn during the traffic boom of BlizzCon liveblogs. The holidays hit. Dayjobs reared their ugly heads for those of us working here part-time. As so often happens with passion projects you waffle too long about, the entire thing fell off of our radar. Nearly six months after its intended release, we remember we already told people we were doing it — something we should not have done.
As it stands, we don't know when that feature will go live — if it will go live. For now, we're going to remove it from our patron benefit list. If you're a current patron at the $25 or above mark and were interested in that exposure for your guild, contact us. We'll chat about alternatives.
And since we've just completed our first full year of operations, the Blizzard Watch coloring book — exclusive to our highest tier of patrons — is now in production. In addition to pieces from our own Noxychu, the coloring book will also features pieces from other artists from around the World of Warcraft community. I'm pretty excited to get that thing to print!
Remember, feedback as to what our patrons want to see on their list of benefits is valuable to us. We want to know what you want. That way, we can make informed decisions rather than assembling a list of items you may or may not be interested in. "Exclusive to our $25 patrons: a daily recording of a random editor breathing heavily into a microphone!" Yeah, let's not do that one.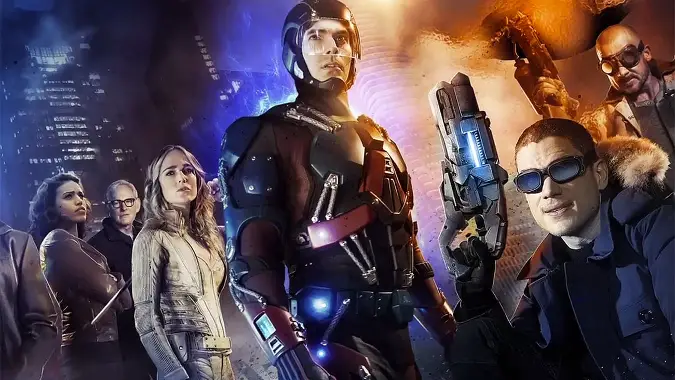 The Tavern
We began our experiment with The Tavern roughly midway through the year. From the onset, we said we were simply giving that content a place to live until it had its own home. That was true and remains true. We have passions about things other than Blizzard games and, once in awhile, being able to put some energy into talking about those things is reinvigorating. It's indescribably helpful to take a short break from these things which tend to encompass both our work and leisure time. It's too easy to lose your motivation when you feel like you're doing the same thing all day, every day — even if that thing is supposed to be fun. If you never take a break, you lose sight of why you enjoy it. One day, we will certainly give that content its own home, but we still aren't quite prepared for that. However, we're currently exploring funding options and hope to move forward sometime later this year. Whether we test the waters of a new method of crowdfunding or stick to traditional ad revenue, we simply don't know yet. Community interest, no doubt, will be a factor in that decision.
Consider what you've seen from The Tavern so far a sampler platter of our tastes, whether it be TV, film, science, games, or my rants about Pepsi. If there's interest, it might even become a home for original fiction from the creative writers among us. When we spin The Tavern off, we hope you'll enjoy it. If all goes according to plan, you'll see a mix of new faces and your old familiars.
The crew is planning to record their first episode of the aforementioned BioWare podcast later tonight. Expect it in your earholes in the near future.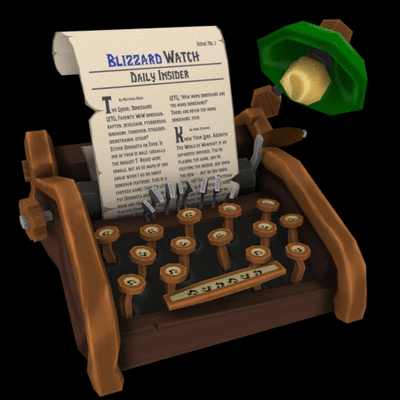 Here's to another year
Can you believe I've been sitting on the piece of fanart above for an entire year? Thank you so much, Zackary! It kept our spirits high when we were first getting this place off the ground.
Once again, on behalf of the entire team here at Blizzard Watch, I'd like to say thank you to our community. Without your contributions, Blizzard Watch wouldn't be here today, and our legacy as a team would've been over. Over the last year, we got our groove back, learned some of our limitations, and challenged ourselves with content we've never dabbled in before — and will continue to do so. We tackled our first BlizzCon as an independent publication, and, most importantly, managed to avoid spontaneous combustion. In 365 days, we published a grand total of 3,108 articles — including this one. In the year to come, we're going to do our very best to beat that.
Thank you so much for your support. If you enjoy what we do, we hope you stick with us. And if you aren't yet a patron of Blizzard Watch, we do hope you'll join us.
If you're interested in some Q&A about Blizzard Watch or those of us behind it, we might jump on Twitch later this afternoon for exactly that. Keep an eye out for any announcements. It depends entirely on who's available today and when.