Latest Overwatch balance patch nerfs melee and more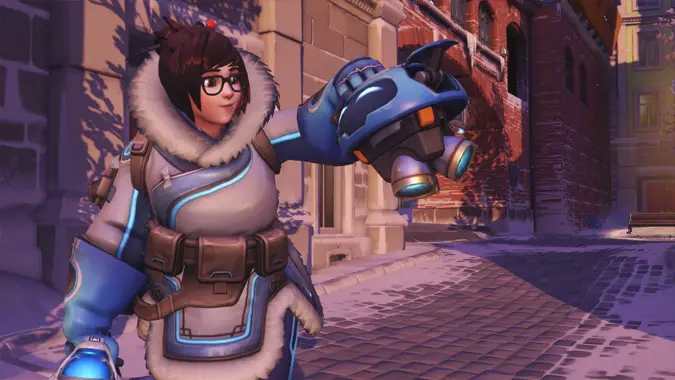 Overwatch has received a new balance patch today which, first and foremost, rebalances the Quick Melee ability. Note this isn't melee abilities in general — it doesn't refer to Reinhardt's hammer, Genji's sword, and so forth — but refers specifically to the Quick Melee attack every character can perform when they push the default hotkey V. This ability was often used as a followup to other abilities used at close range, adding a significant amount of burst damage to overall damage output. The damage of the Quick Melee has been decreased across all characters, but the Quick Melee can be used slightly more often to compensate.
You can find the details of those changes, as well as the balance changes to Bastion, Genji, Hanzo, Junkrat, Mei, Symmetra, Zarya, and Zenyatta in the patch notes below.
A new beta patch is now live. Read below to learn about the latest changes.
To share your feedback, please post in the Beta Feedback forum.
For a list of known issues, visit our Beta Bug Report forum.
Please note that some changes may not be documented or described in full detail.
HERO BALANCE CHANGES:
General
Quick Melee

Damage decreased from 50 to 30
Cooldown decreased from 1.5 seconds to 1 second
Developer comments: Quick Melee has proven to be too strong of an ability, especially when used in combination with other attacks to increase 'burst' damage potential. Lowering the damage of a melee attack also allows us to lower the cooldown, making it feel more responsive when you need it.
Bastion
Tank Mode

Duration reduced from 10 seconds to 8 seconds
Developer comments: We like the way Bastion's ultimate is performing, but it is lasting just a bit too long for enemies to reasonably react to it.
Genji
Health increased from 150 to 200
Shuriken
Developer comments: We've been listening to feedback and watching data very closely on Genji, especially since we recently lowered his health. Overall that change did put him in a better place, but we want to try an alternative change by lowering his damage output instead of his survivability.
Hanzo
Scatter Arrow

Fragments will no longer be calculated as a headshot against an enemy player
Developer comments: We wanted to reduce some of the more frustrating elements of Scatter Arrow while still maintaining its overall power level.
Junkrat
RIP-Tire

Health reduced from 150 to 100
Developer comments: The recent changes to Junkrat's RIP-Tire have helped it become more viable and have opened up new options for enemy counters. However, the health was too high, so many times it felt impossible to counter.
Mei
Endothermic Blaster

Primary Fire

Lowered time to freeze by 15%

Secondary Fire

Added damage falloff
Lowered fire rate by 15%
Developer comments: Since last patch we have seen Mei perform significantly better across the board. Even though her overall power level is in a much better place now, too much of that power is coming from her alternate fire. This change moves some of that power from her alternate fire to her primary fire.
Symmetra
Teleporter

Ultimate charge cost increased by 30%
Developer comments: Teleport was coming up so frequently that it didn't feel rewarding to eliminate Symmetra's Teleport Pad. This change should help reward those who hunt down the Teleport Pad while encouraging Symmetra players to find more strategic locations for deployment.
Zarya
Particle Cannon

Increased the minimum damage by 25%
Developer comments: Zarya's main strength comes from her ability to absorb damage to increase her own power. While we don't want to undermine that core functionality, we also want to make sure she feels as though she provides a meaningful contribution in combat even at lower power levels.
Zenyatta
Discord Orb

Now removed by Immunity Effects (Mei Cryo-Freeze, Zarya Barriers, Zenyatta Transcendence)
Developer comments: Discord Orb is a powerful tool that has proven a little too difficult to deal with at times. We're allowing for some more options to counter the ability while still maintaining its strength.