North America Heroes Championship storms Dreamhack Austin this weekend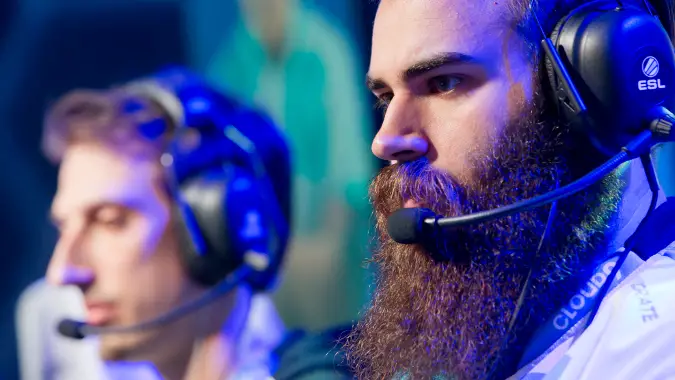 There are tournaments for a lot of games at Dreamhack Austin this weekend. StarCraft 2 and Hearthstone contests are happening for the Blizzard devotees, but there are also competitions for titles as diverse as CS:GO and Super Smash Bros Melee, with a cosplay contest and Magic: The Gathering tournament as well. It's a huge event, but for Heroes of the Storm esports fans, there's only one worth talking about- – the North America Summer Regional Championship. A $100,000 prize pool is on the line in Texas while Cloud9 tries to defend their title.
With the NA scene in a state of upheaval this quarter, it's going to be a wild ride. Team discussions, the links to watch, and — oh yeah — Heroes news from other regions are behind the break.
All the Dreamhack Austin Championship action begins today, May 6th at 3 pm CST. Day one uses a Group A and B scheme, with concurrent matches happening on the official Dreamhack.tv stream, both from their site and on Twitch, with the 'B stream' on Khaldor's Twitch. There's a full schedule for every match over on Dreamhack's official All-Stars site.
One of the matches I'm most interested in watching, COGnitive vs Gale Force Esports from Group B, is resigned to the B stream tonight at 5:15 pm. I've long been a fan of COG, especially Faye and her consistently stellar ranged assassin play. Their roster has only gotten stronger through the NA team changes. Gale Force is populated by kids still riding high from their Dorm successes. The team features Michael Udall and akaface from ASU and roflcopter from top four finisher Tennessee. Gale Force has been utterly dismantling the competition, even besting behemoth Cloud9 in several qualifiers. They're a team to watch in general, let alone in this Dreamhack match up. Cloud9 in group A gets an initial reprieve from a rematch, facing off against the new — and newly renamed — TNC, née THC.
Also of note with team names, the team Gust or Bust got a new sponsor. They're keeping their current lineup but now have the name Astral Authority with a cool new logo featuring a compass rose.
After today's group action, tomorrow's finals begin on May 7th 11:15 am CST. The winners from each group will face off all day, with the Grand Finals slated to begin at 8:50 pm CST. All the finals will occur on the main stream.
The only event worldwide this weekend is the continuation of China's Gold Hero League which goes on as always, Thursday through Sunday at 1 am CST. The English cast is listed as Gillyweed's stream, which is usually the case, but as she and her usual casting partner Zoia are set to commentate at Dreamhack I'm not confident we'll see her at 1 am. It's possible another caster may just use her channel. Korea's Super League is also Monday, Wednesday and Thursday at 5 am CST for the next couple weeks over on OGN's stream.