Officers' Quarters: Rewriting the guild rules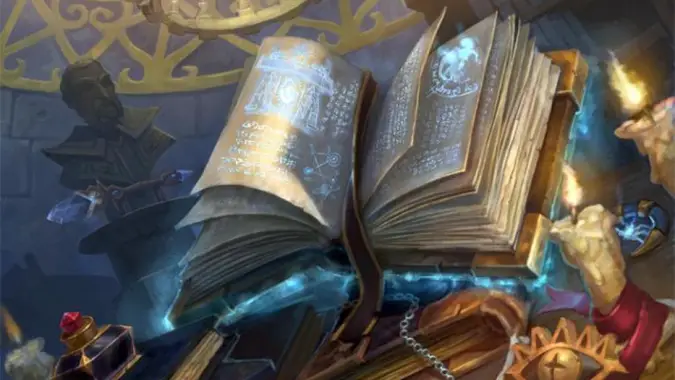 Many times over the past nine years of Officers' Quarters I've recommended a set of written policies for your guild. In this guild's case, however, the policies are so outdated that they almost drove away a new recruit, who's now concerned about the situation. What can you do to convince entrenched officers that it might be time to rewrite the rules?
windcheer asked
I joined a new guild back in January after looking for the better part of a year. I'm happy to say that the guild itself is awesome. The people are kind, they're relatively active given the timing, and overall I feel like I really fit in with the guild's culture.

There's been some chatter about doing more to promote the guild and actively recruit, and I'd love to offer some feedback on their recruitment process having just gone through it myself. Namely I'd like to bring up my concerns over the large gap between what's presented as policy on their website and what's actively practiced as policy in the day-to-day running of the guild. Nearly all of their rules on alt management, event attendance, raid policies, and rank structure are flat-out misleading on their website, and even in their interview notes.

The thing is, I actually really love the changes they've made to those policies! I think the current way things work is more pragmatic and better suited to the size and situation of the guild in 2016. The old rules come off as combative and outdated and even I hesitated over them, despite loving what I'd actually seen of the guild up until that point.

Basically I think that if they want to actively promote the guild again they need to clean up their website's tone and restructure their rules to better reflect the guild's current policies. Honestly I think they should do it even if they don't want to recruit – but the recruitment angle is probably my entry point to this discussion.

The problem that I see is that while some of their policies aren't actively enforced there's still a good deal of nostalgia for some of them. Particularly among the "currently inactive, but maybe coming back in Legion" crowd. Is there a way to tip-toe around those nostalgic feelings when suggesting changes and updates? How can I be sensitive to guild traditions while still getting my point across? Would suggesting a regular guild rules and policies audit be appropriate? And to some degree, which 'version' of the guild should I believe; the tough-and-exclusive one from their rules or the casual-and-inclusive one I know in game? I love the latter, but I'm not sure I'd actually want to be in the former.
Never underestimate the power of guild nostalgia! For some long-time guild members, nostalgia for the guild can be as powerful as nostalgia for bygone WoW expansions. I remember when I tried to change the guild ranks years after our founding. When we set them up originally, it was just a small guild of friends. We came up with some silly ranks that added flavor to the guild but meant little. Later when we had hundreds of members and a raid team, I realized the ranks could do some work for us by indicating who was an approved raider, who was in a trial period, etc. I also wanted to create a legacy rank for retired officers.
There was a lot of resistance to these changes, even though they were essentially "cosmetic" and didn't change our policies in any way. Ultimately I changed the ranks anyway, because I knew it was better for the guild moving forward, but a handful of older members were very disappointed by that. I didn't blame them — I was sad to lose our old ranks, too, but sometimes progress must trump tradition.
Let your experience convince them
I think there's a big difference, however, between something that is not optimal and something that is completely outdated or wrong. In this guild's case, it sounds like the latter is true for their policies. What's more, based on the reaction you had to those rules, it might be actively hurting the guild's effectiveness at recruiting.
"Tiptoeing" around an issue, as you put it, rarely fixes anything. A good approach would be to talk about your own experience with the officers. Tell them you had second thoughts when you read the rules because you thought the guild might be very different than it first seemed. You were relieved to find out that the rules weren't accurate because that's not the type of guild you wanted to join. Even so, you almost didn't join at all, just because those documents are so old and misleading. If anything will convince them, I think it would be a first-hand account from someone like you who, I assume, has been a good addition to the community.
There's a compromise to be made here between nostalgia for older eras of the guild and a policy framework that works for today's game. They could post the old version of the rules in a place where guild members could still refer back to them, an archive of sorts, while posting the new set in the public space that recruits can see.
I think it's safe to say that the way the rules are enforced in practice is more accurate than the letter of them on the website, but the two should be one and the same. The way the officers are operating now hurts the guild's credibility.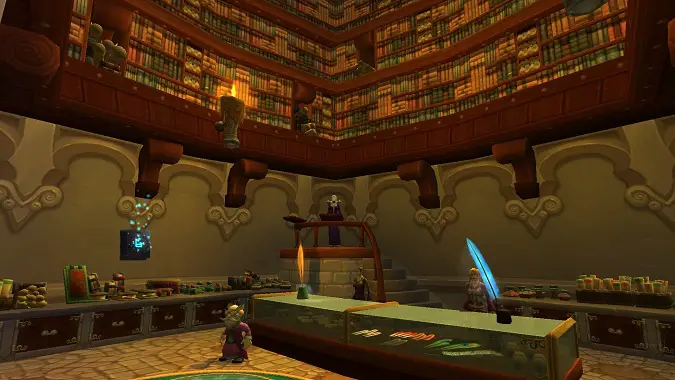 Written policies help your officers
It's incredibly important to have a written set of policies that reflects the guild's values today. In the past many called it a guild charter, though I haven't heard that term in a long time. These policies can help you avoid drama, settle disputes, and give you firm ground to stand on when you need to ask someone to leave the guild (or forcefully remove them). They also guide the direction of your recruiting, let you focus on the guild's gameplay/event priorities, and help you to set concrete goals for the future.
Without written policies, it's too easy for the rules to become, "Whatever the officers say, goes." That creates an atmosphere of mistrust and a "frontier justice" mentality. It also puts pressure on your officers to be consistent in their enforcement of nonexistent rules or else face angry members constantly reminding them, "But Officer X said last time…"
As you point out, these written rules need to be kept current. The second the officers stop enforcing a rule, it should be stricken from the guild's policies. The moment they decide to do something different from what's "on the books," the books should be revised.
Someday, the opposite of your situation could be true — someone might be expecting the enforcement of the written rules and then be disappointed when those rules aren't actually enforced. The officers would have a difficult time telling that person that they're wrong because they want the guild to follow its own written rules. That would be a powerful argument to make to your officers. I wish you luck!
Have a question for Officers' Quarters? Ask it below or on Twitter.
/salute