World of Warcraft now includes Warlords of Draenor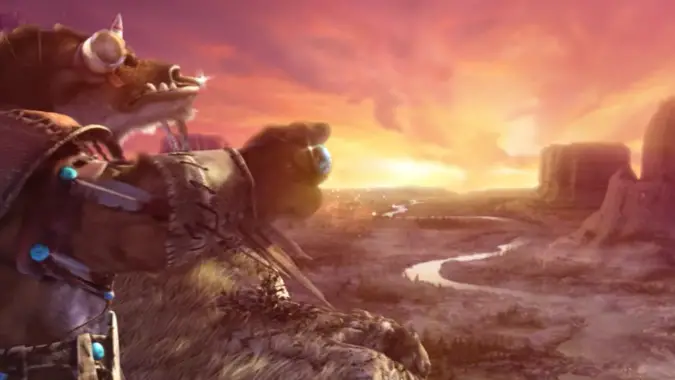 For those of you who, somehow, have not yet bought Warlords of Draenor, we have good news: now you don't have to! Warlords of Draenor is now included in the base World of Warcraft game. This means that if you buy a new game box (or digital game box) it will include all game expansions to date for just $20.
Blizzard usually rolls expansions into the base game when the latest expansion rolls out, and while this is a bit early we suspect they wanted to include it for the upcoming Warcraft movie promotion. Still, there's something a bit odd here…
While the store page now lists Draenor-specific content "battle to level 100" and "journey to Tanaan Jungle to battle Supreme Lord Kazzak," it doesn't list the Warlords level boost. That means all of those new Warcraft movie players will be starting at level one, and we wonder just how long they'll stick around.
If you follow the team on social or read the Queue, you've probably heard our thoughts about the game's current leveling experience — it's got some rough edges. Because of skill pruning, you wind with talents that affect skills you don't have yet. If you're trying to run dungeons, not only are you grouped with pro players speed running but you may not have skills needed to perform roles like healing or tanking. Because of the stat squish, you pick up a lot of quest rewards that are downgrades (or at best sidegrades) from the quest rewards you got ten levels ago. Leveling through World of Warcraft just isn't the polished experience you expect from a Blizzard game — and while Watcher recently admitted leveling isn't what it should be, there's no timeline on getting it fixed.
And when Hearthstone ran a promotion to get a hero by leveling a new World of Warcraft character to 20, there was chaos in the starting zones. Not only were there huge crowds, but Hearthstone players who had never tried WoW — yes, they're out there — were lost because the game doesn't do much to help you get started if you aren't already familiar with how things work. It's fine for those of us who have been playing for years, but it's a tough transition for people who aren't familiar with MMOs (and the people who haven't played WoW already definitely aren't MMO fans). Like the Hearthstone players who leveled to 20 and never came back, it seems likely the Warcraft movie will cause crowds in the newbie zones that will trickle to nothing in a few weeks.
If you'd prefer to skip those crowds, be sure to get your alts out of the starting zones now — or hold off on alt leveling until a while after the movie release.