Breakfast Topic: Gold poor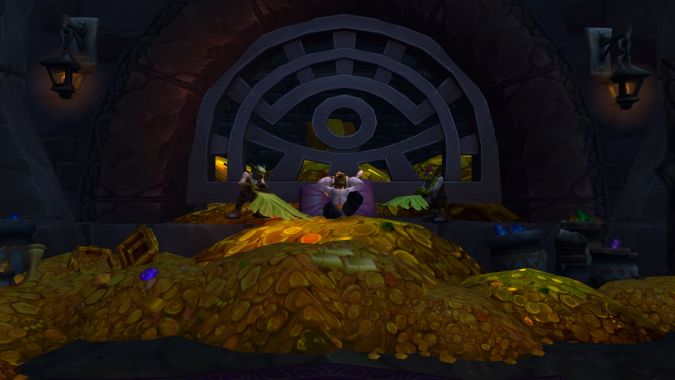 I am simply terrible at making gold in WoW.
At a time where everyone is cranking their alts through the garrison gold generation machine I can't make myself interested in it — I'd rather play a level 28 Warrior through Ashenvale for the sixth time than spend my time getting all my followers the extra gold trait and run more missions. I don't play the AH much. As a result, I'm falling further and further behind and I wouldn't care if it didn't mean that getting my alt a decent pair of green quality pants didn't cost 12,000g.
I get how it all works, I understand what's happening, but I just can't bring myself to do it. I don't want to level all my alts to 100 so I can be running six, seven, or eight sets of gold missions with all my followers jacked up to maximize the rewards. It's just not how I want to play. I like farming for transmog gear for me to use, not to sell to other folks.
Anyone else out there like me? Please say someone else is like me. I need to feel like I'm not the only one like this.