Know Your Lore: Ana Amari and new Overwatch heroes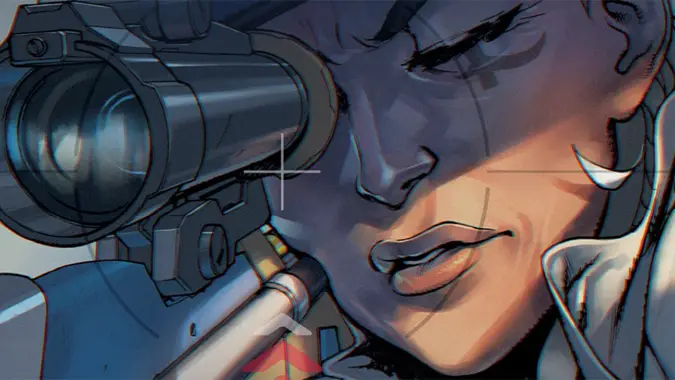 Overwatch was initially founded at the behest of the United Nations during the Omnic Crisis to help combat the omnic menace. It was a small team in those early days with just six founding members — Gabriel Reyes, Jack Morrison, Reinhardt Wilhelm, Torbjörn Lindholm, Liao, and Ana Amari.
Ana was widely considered to be one of the world's best snipers — and her skills, along with her quick instincts, earned her a place among that initial six. The Overwatch team managed to successfully bring the Omnic Crisis to an end, but its mission didn't stop there — and neither did Ana's service.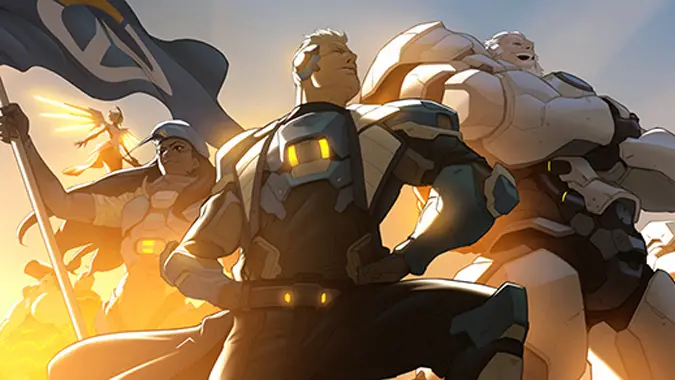 Ana and the Overwatch team
It was just the beginning for Ana. After spending her early years fighting in Egypt, Overwatch was just a natural progression for her career. She wasn't a cold-blooded killer: instead, she was fiercely protective of her people, her friends, and her family, which kept her out on the battlefields. And the Overwatch team quickly became another family to her.
During her years with Overwatch, Ana became Morrison's second-in-command, helping him lead the organization into its golden, post-Crisis years. During that time, Ana had a daughter, Fareeha, in whom she instilled with a sense of duty and honor just like her own. Fareeha grew up surrounded by heroes, and hoped one day to become one — but Ana didn't want that for her daughter.
Despite her prowess on the battlefield, despite her incredible sniping abilities, Ana was a killer, and she knew it. Every mark on her rifle was a life she had taken in the name of protecting her home and family — and each of those lives likely had others who cared for them in turn. It was a heavy burden and one she bore the weight of every day. It was a weight she didn't want her daughter to carry.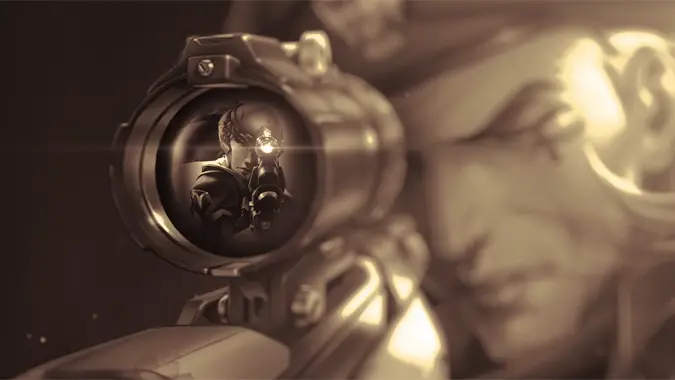 Ana vs. Widowmaker
Ana refused to step away from combat missions, and remained on active duty well into her fifties, keeping her friends and family from harm's way. But one fateful day changed it all when Ana looked through her scope and for the first time, hesitated.
Overwatch was on a mission to release scientists targeted by Talon. Talon was no stranger to Overwatch, which spent years trying to take the terrorist organization down. Agent Gérard Lacroix spearheaded the operations, but he was killed and his wife Amélie was kidnapped — or so they thought. During the hostage mission, the Overwatch agents came under fire from Talon, and Ana found herself in a game of cat-and-mouse with the sniper.
Ana got a shot off, and then realized who she was shooting at: Amélie Lacroix. She realized what must have happened: Gérard wasn't assassinated by a random Talon agent, he was murdered by his own wife. Ana hesitated and Amélie — now Widowmaker — made her pay for it. According to everyone at Overwatch, Ana lost her life that day.
A world that still needs protecting
But she didn't. Ana lost her right eye, but she was still very much alive — and faced with the knowledge that the world thought her dead, she decided perhaps it was best she remain that way. She'd spent so many years fighting, perhaps it was time for her to rest and let the world think she was gone.
She watched as Overwatch continued to thrive, watched as it faltered, and watched as it fell apart. She watched the world condemn the very organization she helped found. She watched as the organization tore itself apart — Reyes and Morrison's deaths both likely weighed heavily on her. Finally Overwatch itself was disbanded, leaving little more than memories behind.
The world shifted in the absence of Overwatch's guiding light, becoming a world fraught with conflict and struggle. And eventually Ana had enough. It was obvious that the world still needed protecting, as did her family, her daughter, and her friends. She could no longer sit idle and let things remain the way they were. It was time for Ana Amari to return.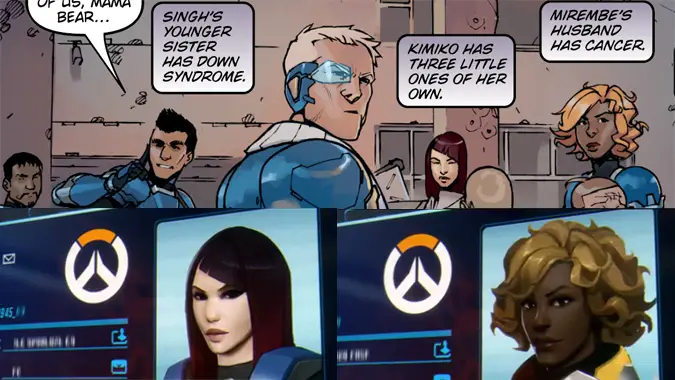 Hints at future characters
We already discussed the mystery of Sombra, the hero hinted at in Dorado. It's pretty clear now that Sombra and Ana are not the same person as I'd guessed. The latest Ana comic, released yesterday, pretty blatantly confirms that Ana and Sombra are two different people — and that Sombra is somehow working with or for Reaper. While we still don't know much about Sombra, Ana's introduction did clear up a couple of faces in the Recall animated short.
Several agents are mentioned by name in the Ana Amari: Legacy comic, including the two pictured above — Kimiko and Mirembe. Both are present in the scrolling series of agents shown in the Recall short — Singh may be present in the short as well, but none of the 15 characters shown are an exact match in appearance. The closest match is someone wearing a mask, so it's hard to say.
Further, in the image of the original crew pictured in Ana's story introduction, there are two unidentified team members flanking the photo. It's possible that one of those two people is Liao, the sixth and final founding member of Overwatch — and a character we have yet to meet. It was confirmed at the SDCC panel yesterday that the man on the left isn't Liao — but we still don't know the identity of the woman on the right, either.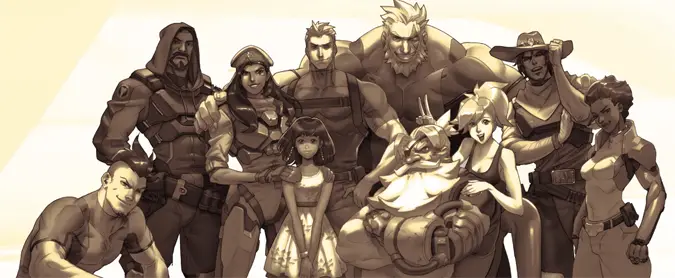 Who's next?
Liao has been mysteriously absent from any and all stories involving Overwatch, other than a casual mention in a news article detailing the resurgence of the organization. And neither of the two shown above appear to match up with any of the 15 heroes shown in the Recall short.
Are any of these newly named heroes potentially coming in-game? It's possible — particularly since at least Kimiko and Mirembe both made appearances in the Recall short, indicating that Winston's message reached out to them. As for Liao, the mention of the last founding member's name is a pretty good indication that we'll hear their story eventually, perhaps in the graphic novel Blizzard is releasing next year.
For now, it seems like Sombra is the most likely bet for the next hero. But it's pretty clear that Overwatch isn't going to run out of potential new heroes anytime soon.