Hearthstone's August card back features Medivh's Invitation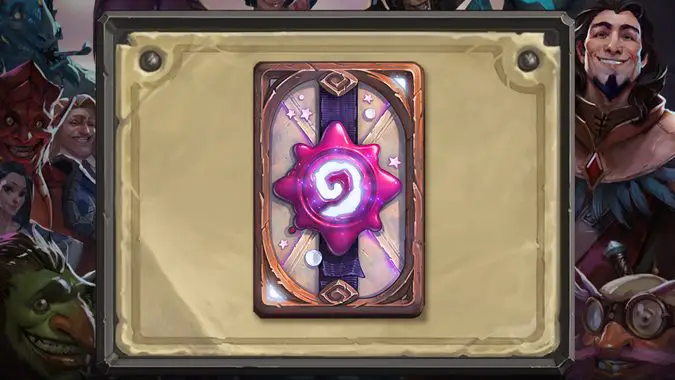 Hearthstone's August card back is here! And no surprise, this month's card back is an invitation from Magus Medivh himself, just in time for the new adventure One Night In Karazhan. The card back is a stylized, magical envelope tied with a purple ribbon and sealed with a blob of wax, glowing with the promise of magical adventures ahead. You don't even need to play the new adventure for this particular card back — just reach Rank 20 by the end of August and it's yours.
You can earn Rank 20 in either Standard or Wild mode — your highest earned rank in either one will count for the card back. As for hitting Rank 20, you don't really need to be a Hearthstone pro to get that done. Just play the game, earn your stars, and progress up the ranks. You won't lose any stars under Rank 20, so all you have to do is play (and win) a few games here and there over the course of the month, and you'll hit Rank 20 soon enough. If you want to keep playing after you hit Rank 20, you can earn yourself some bonus stars as well.
The further you move up the Ranked Play ladder, the more bonus stars you'll earn — one star per rank. And any bonus stars you earn will roll over to the following month, getting you closer to Rank 20 as soon as next season starts for whatever card back happens to roll out in September. Speaking of which — if you earned enough bonus stars last month to hit Rank 20 automatically this month, don't forget you still have to log in to qualify for the Medivh's Invitation card back, which will be rewarded to players at the end of August.
Previous Hearthstone Ranked Play rewards
[envira-gallery id="34538″]