WoW
Aug 3, 2016 5:43 pm CT
The Tomb of Sargeras Part Three: The Tomb's Fury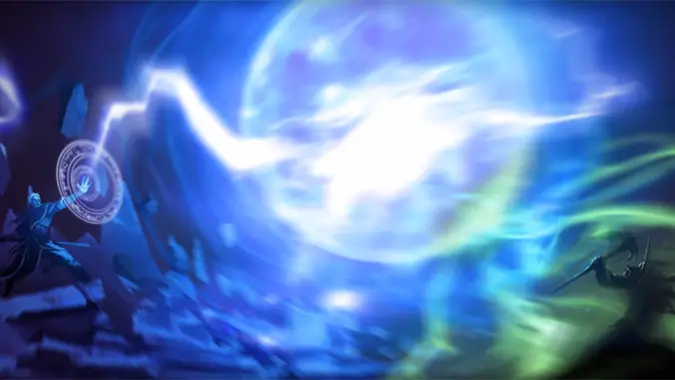 The next chapter in Blizzard's Legion audio drama has arrived! Part Three: The Tomb's Fury sees Khadgar and Gul'dan engage in a heated game of cat and mouse deep within the Tomb of Sargeras. Khadgar wants to know what Gul'dan is up to, and he's got the perfect bargaining chip: Knowledge. But with Gul'dan's dark master breathing down his neck, will the warlock complete his task?
This is the face off I've been waiting to see since Khadgar first began his relentless pursuit of Gul'dan in Warlords. And in between all the banter, there's some really fascinating bits of new lore to be found. Hints about Aegwynn's original visit to the Tomb, the Tomb's true purpose, and even some interesting information about Khadgar as well. With only one episode of the drama left to go, I have to wonder what we'll find out in the finale.
You can subscribe to the four part series on iTunes or the the RSS feed on the Legion website — or you can simply download the text on the Legion website, if you'd rather read than listen. You can also find the episode on World of Warcraft's YouTube channel.