Breakfast Topic: Are you playing Lucioball?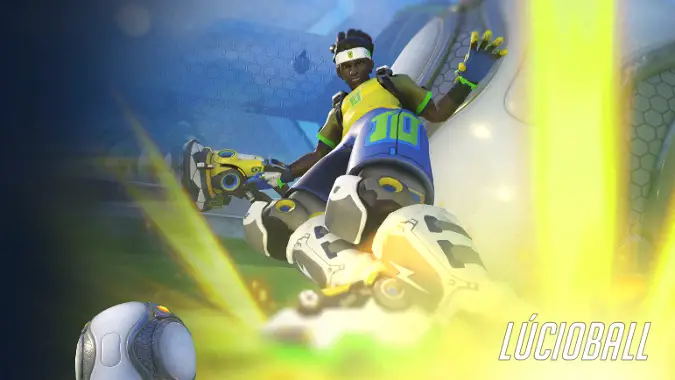 Overwatch kicked off its first seasonal event this week — the Summer Games. Along with new cosmetic items to pick up, the event also came with a new weekly brawl mode I can't get enough of: Lúcioball. It's essentially Rocket League in Overwatch and it's a blast to play.
In this 3v3 mode everyone plays Lúcio on a soccer field map. Your goal is to score as many goals as you can in 4 minutes with a giant soccer ball, while preventing the other team from doing the same. Lúcio's abilities are limited to: hit the ball, run faster, and pull the ball to him as his ultimate.
As with most well done games, this mode is simple to understand and difficult to master. The key to winning is, of course, communicating with your teammates. Also, true with real life soccer, don't chase the ball. Head to where the ball is going to be.
I've been enjoying this brawl immensely, even when I'm losing, honestly. Using the jump pads to get across the field or my ultimate to suck the ball into the goal is fun no matter what. I'm definitely looking forward to Overwatch's next seasonal event, but until then it's Lúcioball every day for me!
Are you playing Lúcioball in Overwatch?