Anyone could win today's North American Heroes Regionals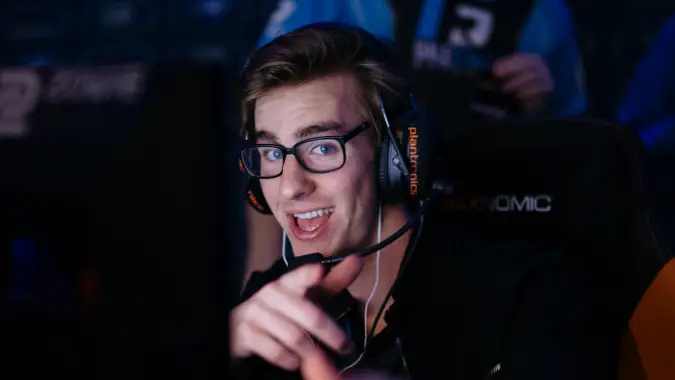 This weekend there's only one Heroes of the Storm event to talk about: ESL's North America Regional Qualifier in Burbank. A golden ticket to BlizzCon is on the line for these eight teams — in addition to glory and a decent prize pool.
Behind the jump you'll find team breakdowns, schedules, stream links, and the all-important bracket information.
The weekend's schedule
The first NA fall qualifier starts at noon CST on Friday, Saturday and Sunday. You can watch on ESL's official Twitch page. If you're in the area tickets are still available for this huge LAN event. The ESL bracket will update in real time.
Now let's take a look at who's playing for the tournament's $25,000 top prize.
Group A
Hoping to defend their crown as NA champions, Naventic is the team to beat. They are by far the most dominant on the NA stage, and their roster has been relatively stable for the region.
The newest roster on the bracket, Crescendo was acquired very recently by Denial esports. This team is made up of the core of Cloud 9 — k1pro and King Caffeine — and is the most likely candidate in the group to make Naventic sweat a little for a win.
Murloc Geniuses continue to be a troubled team roster-wise, though they seem to have gained a bit more stability. They've put together a talented crew, but they have a lot to overcome — including a tough bracket.
Astral Authority may be the most controversial team going into this regional due to their rule-skirting escapades a couple weeks ago. They're a decent team overall but may need more time to play together in order to form a more cohesive unit.
Group B
With a remarkably stable core roster, Gale Force Esports continues to be a delight to watch. Michael Udall and Khroen have both gotten a lot of attention for big plays in the Nexus and cool styling off the playing field. Akaface and Roflcoper have less flashy plays, but form a core to be reckoned with. Their newest member is bkid, so the crucial tank role is an unknown.
GulDansGame is an oddly consistent team for one that's been through so much recent upheaval. After being cut from Cognitive, Faye and Iakona picked up Srey and went independent under the Brain Power banner. McIntyre joined after being cut from Naventic, and they pulled Jason straight from the Hero League ladder under the name High Score. Now GulDansGame, they've gone through a lot of change, but they have the talent to overcome.
Vox Nihili has one of the most fascinating paths to this regional. After winning the first season Heroes United amateur tournament, this Canadian team decided to go pro and quickly earned themselves a regionals spot. Time will tell if they can hang with the pros.
After a couple of roster explosions, Team Name Change bears almost no resemblance to the original incarnation from last season. As a result they're just as much of a wild card as they were last season.