Breakfast Topic: What did you do for pre-Legion day 1?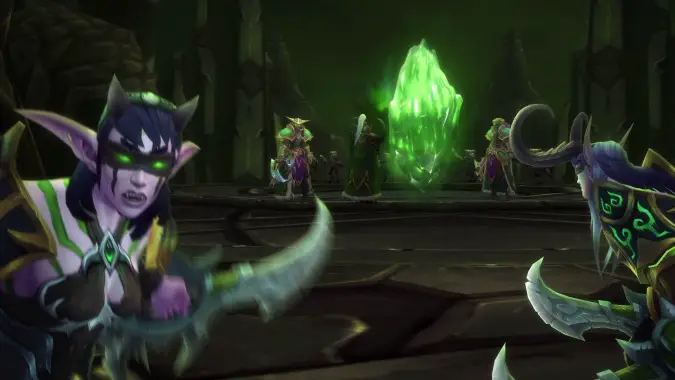 Did you level a Demon Hunter? Tackle an invasion? Or just lay low on while the mad rush died down and snuck in a few games as Auriel on Heroes of the Storm?
I was debating on holding off on a Demon Hunter, but admit I couldn't resist. Though I had played through the starting area for Demon Hunters a few times in beta and BlizzCon, I had never finished it. So it was a delight to see the second half of that and to experience more of the Demon Hunter's ability set.
My baby DH was spit out into Stormwind and there happened to be a Legion invasion right there in Westfall so how could I resist? I jumped on my Friendship Moose and flew like demonic Santa over to help the poor mechanical reapers who were being enslaved by the demonic forces of, um, Gul'dan, something something. Look, if I do enough of these I get a pet and some fancy event-only transmog armor, ok?
I ran out of steam before I could contemplate running alts through the Legion invasion or run my main through the preliminary Broken Shores content, but at least I got to chat with some old guildies that haven't logged on in about a year. It's like Illidan cast mass guild rez.
What did you do on day one of the pre-Legion event?