Breakfast Topic: Is new always better?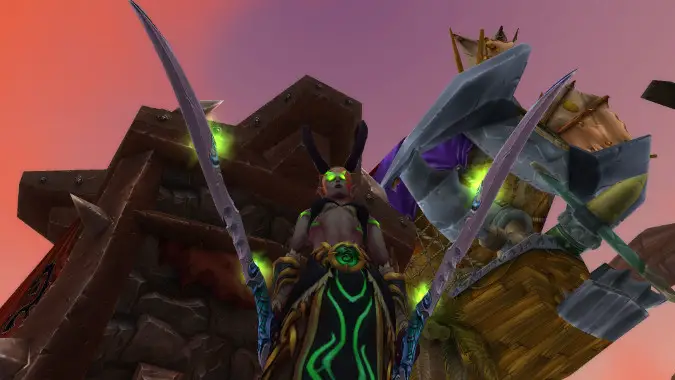 Sometimes it feels like the new class gets the best version of a spell or ability or talent. While playing a Demon Hunter, I've really had strong flashbacks to when Death Knights were introduced back in Wrath. It felt like they did everything better than established classes. I went Vengeance for some Invasions and man, I felt strong as heck. I even managed to tank the end boss of a Crossroads invasion for a solid 40 seconds with no one healing me at all — the one with the lava walls and volcanoes everywhere. Even my Death Knight can't do that.
Similarly, on the leveling stream — we were playing Blood Elves for that Horde experience — I noticed that Demon Hunter's Imprison goes off instantly, while Warlock Banish has a cast time. This is just one of many abilities that Demon Hunters have that make them feel like they're the best option for the roles they inhabit. I'm sure they won't come in and immediately replace all tanks and all melee DPS, but I have to admit, I do wonder why every single new class we've gotten has been a tanking class with a melee DPS offspec role.
Death Knights, Monks and now Demon Hunters have all come in to divide off a slice of the tanking and melee pies. But we haven't seen a new ranged DPS ever, and it always feels like the new tank/melee class does those jobs either outright better, or with a more elegant design.
Of course, I play a Warrior, and my favorite alt at the moment is a Death Knight, so I'm not even going to pretend I'm not biased here. But man, it's hard to argue that Demon Hunters aren't very strong and crazy fun to play. We'll see how they shake out at level 110. How do you feel about it? Is it just the new class smell or are Demon Hunters too good compared to other classes?