Alarak joins the free lineup, plus Samuro and brawls coming to Heroes
Updated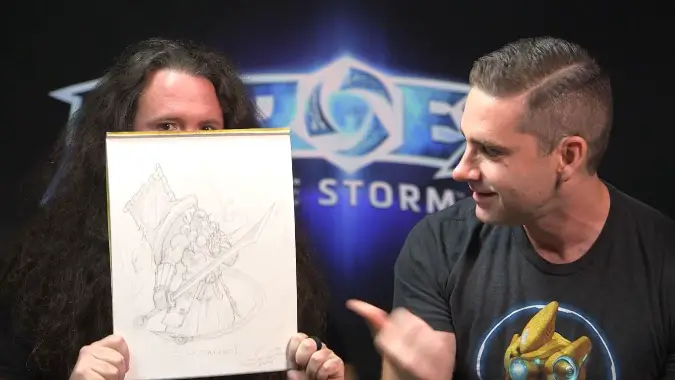 Update: The Heroes PTR is live with Samuro and Heroes Brawl if you want to check them out!
While there's nothing new in Heroes of the Storm this week, we do have a lot of content to look forward to — so much that it's honestly hard to say which is the most exciting. Let's start with the newest hero, Samuro, who's been on Blizzard's agenda since the early days when the game was still called Blizzard All Stars. He's a melee Assassin with a stealth ability, and unless his base damage is really low, his skillset makes him look like real trouble if you're unfortunate enough to come up against him.
If we keep to the usual schedule, we should see him in game next week since the PTR went online yesterday.
Next up, a bunch of new skins, including Cyberhawk Kael'thas, Deputy Valla, and Scarecrow Xul.
And with so much going on, this one's somehow at the bottom of the list: Heroes Brawl, previewed last BlizzCon, is finally hitting the game. The weekly brawls looks similar to Hearthstone's brawls and, like Hearthstone Tavern Brawls, we'll probably either love them or hate them every week. Heroes Brawl will be going live next week and is on the PTR today.
Now it's time for this week's rotation. The excitement this week is Alarak joining the lineup. If you haven't picked up this hero, today is your first chance to try him out for free.
Assassins
Alarak (player level 15)
Kael'thas (player level 5)
Li-Ming (player level 7)
Valla
Specialists
Support
Warriors
Arthas
Leoric (player level 12)
Stitches
The sales this week include one of our favorites: Sgt. Hammer. While her playstyle isn't to everyone's taste, we think she's a blast.
Sgt. Hammer
Sgt. Doomhammer Skin
Explorer Li Li Skin
And, if you're looking to buy bundles, this is your last week to pick up the Raider Rexxar bundle and Thunder Guard Zarya bundle — so be sure to buy soon if either is on your must-have list!