Samuro and Heroes Brawl arrive with a new weekly hero rotation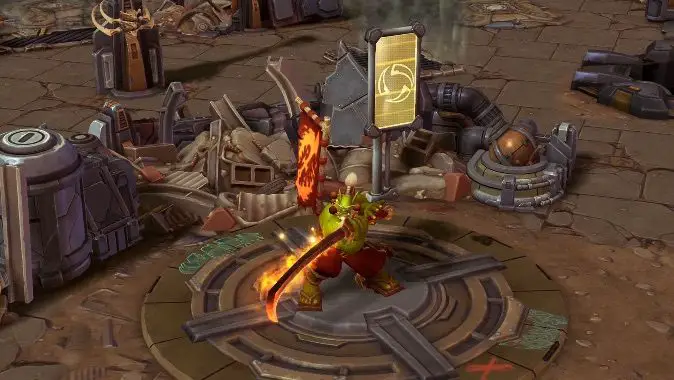 It's a big new content day in Heroes of the Storm, with the release of melee assassin — and Gankasaurus Rex — Samuro. But if that wasn't enough, the new Heroes Brawl game mode is coming too. Both have been up on the PTR for a week, but if you haven't had a chance to check them out, you'll now see them live. Samuro will be available for the standard new hero price of 15,000 gold, so hopefully you've been saving your pennies to buy him before he inevitably gets nerfed.
Blizzard has also announced a bunch of new Halloween-friendly skins, including Cyberhawk Kael'thas, Deputy Valla, and Scarecrow Xul. We don't have a release date for them yet, but they could go live any time.
Now let's dive into this week's rotation. Rare hero(es) the Lost Vikings are in the mix this week, so if you've considered playing this oddball trio, now's the time to check them out.
Assassins
Specialists
Lost Vikings (player level 15)
Nazeebo
Support
Auriel (player level 12)
Li Li
Warriors
Anub'arak (player level 5)
Chen (player level 7)
ETC
On sale this week we have Stitches. I'm of the opinion he's the grossest hero in the game, but, as you might expect, Mitch has the exact opposite opinion. Grab him — and his Psycho skin — just in time for Halloween.
Stitches
Psycho Stitches Skin
Earthbreaker Thrall Skin
We also have some hero price reductions this week: Greymane is dropping to $8.49/7,000 gold and Rexxar is dropping to $6.49/4,000 gold. That makes it a great time to buy!