Game of Thrones' Kristian Nairn to DJ at BlizzCon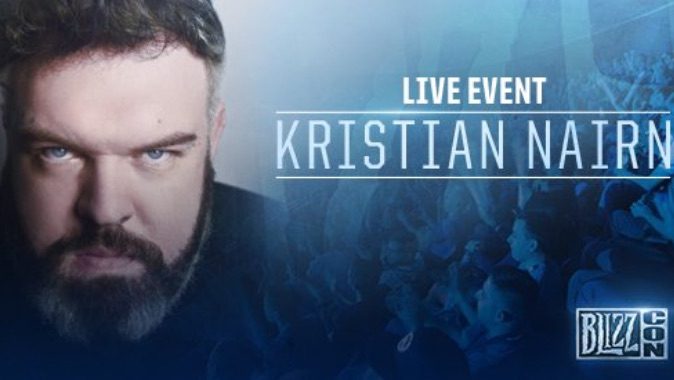 Let's get this out up-front: we are already so done with hold the door jokes. Not okay Blizzard.
But we may be able to overlook just one hold the door joke because Kristian Nairn is going to be DJing at BlizzCon Friday night. You probably know Nairn for breaking your heart on Game of Thrones, but he's also a DJ and a Warcraft fan — he sports a Sylvanas tattoo and careful listeners will notice his voicework in Azeroth.
Nairn will be joining the celebration of Blizzard's 25th anniversary and Diablo's 20th anniversary, taking place in the plaza in front of the convention center. That's right: you don't need a BlizzCon ticket to get in, so anyone in the Anaheim area can join the fun. The party runs on Friday from 8PM to 10PM, with music, food, and drinks. We expect crowds and lines (especially for the best food trucks), so head out early if you're coming for the party.
Hodor!