Hints of the next Hearthstone expansion in the Gadgetzan Gazette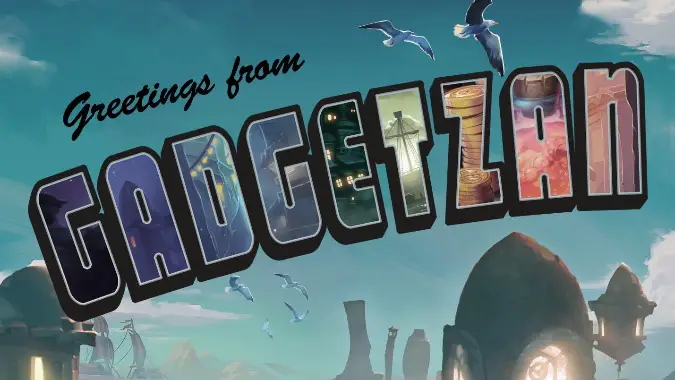 The official Hearthstone site has been publishing excerpts from the Gadgetzan Gazette — see Vol. 32 #7, Vol. 32 #8, and Vol. 32 #9 —  presumably teasing an upcoming Hearthstone expansion reveal. But just what does the Gazette tell us?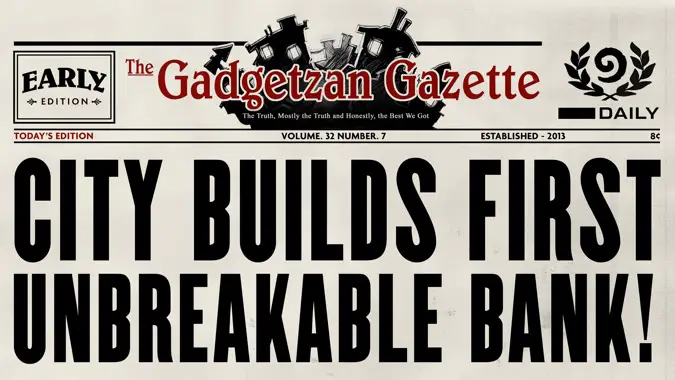 To start, issue 7 opens with a headline of Gadgetzan's first ever unbreakable bank! That's not a challenge (or a dare) at all. Not only that, the ads on the front tell us that the Gadgetzan Emporium sells all manner of items including mechs, which could be helpful when breaking into an unbreakable bank. Admittedly, this issue has most of the news and adverts on one page with obituaries taking up the last five.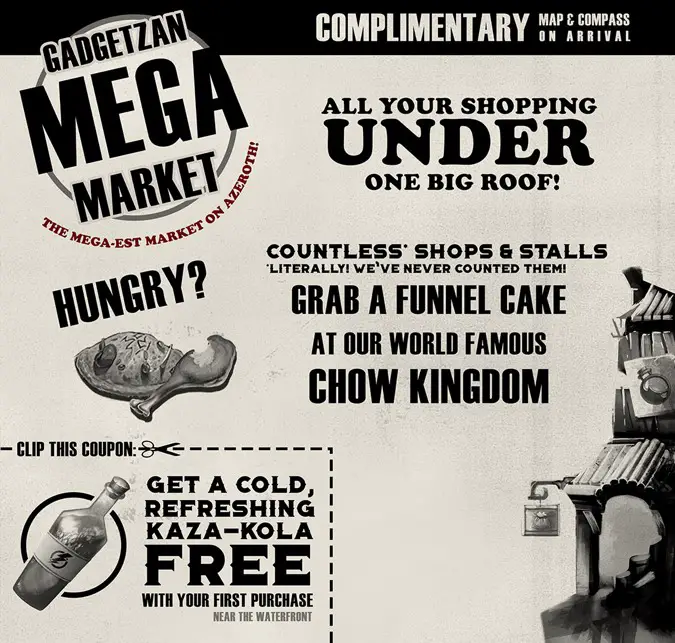 Issue 8 refers to the opening of a new port near the Gadgetzan Mega Market, where you can find all manners of exotic objects like alchemical ingredients and exotic creatures. But not everything is as it seems: there have been reports of "mysterious cloaked people" and "strange red mana" around the port. Also, what's up with these secret dragon people? Could Chromie be making an appearance?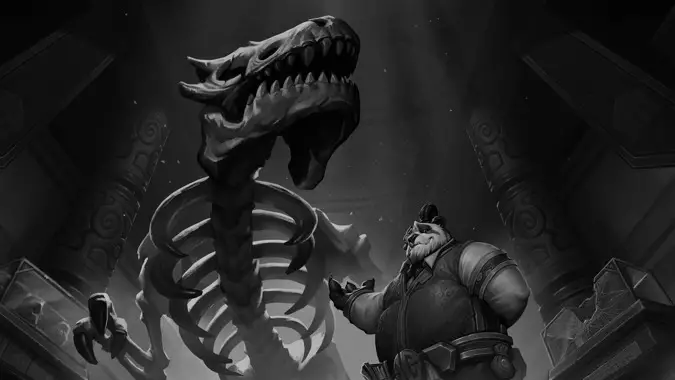 Lastly, recently released issue 9 details the opening of a world museum in the city — which just happens to have been constructed upon underground ruins predating Gadgetzan. I'm sure that is all completely safe and that nothing is haunted at all. The upcoming Mysteries of Pandaria exhibit is offering gold rewards for suitable artifact donations so if you happen to have any of that lying around that you're not using, donate away! And the fact that there have been jade thefts throughout the city is probably completely unrelated. Perhaps some Murloc Martial Arts (or MMA) is in order to help citizens safeguard their treasures.
Great! What does this all tell us?
Note how all of the issues start with openings of new buildings. We have ourselves a bank, a port, and a museum. All of these are ripe targets for Gadgetzan's seedy underworld. I suspect mech cards will be making a return (and I'm hoping for a Piloted Shredder-er). That last issue mentions a Pandaria exhibit and I can't help but wonder if we'll see other elements of Pandaria being added to the game. Classic Hearthstone featured a Mogu'shan Warden after all and it wouldn't be a completely far off leap to see them adding more statues or other artifacts. I'm hoping that this expansion revolves around heists and robberies. Rogues already have an advantage with many cards being able to steal from their opponent. Speaking of classes, did anyone notice the markdown on luxury totems in the second issue like Mana Tide, Flametongue, and Totem Golems? Maybe the Tuskarr Bros at the Totem Emporium are clearing inventory for newer and next generation totems.
What are your thoughts on the Gadgetzan Gazette? Are you hoping to see anything in particular from the next Hearthstone expansion?