Is it worth revisiting old games?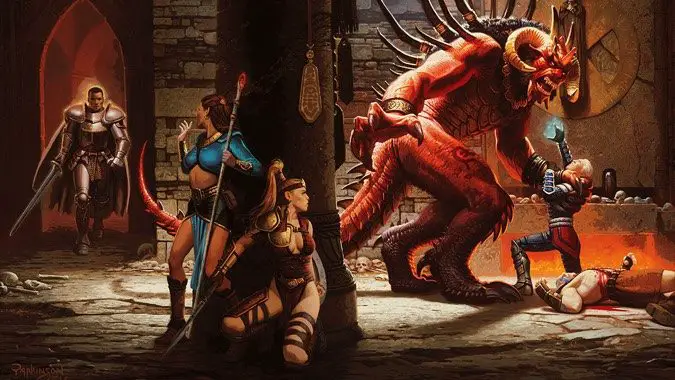 I'm a huge fan of Diablo. I sunk countless hours into D1 and D2 back in the day, and have especially fond memories of playing Diablo 2's Amazon. The Amazon was an interesting class: she could play with a bow at range or with a javelin, which could be ranged (you had a limited number you could throw) or melee (just stabbing your way through your enemies). I loved playing a javelin Amazon. I could dive into the middle of a melee and slash away, or I could stay at range and hurl javelins that left clouds of poison in their wake. There's not a class in Diablo 3 or World of Warcraft that quite imitates the playstyle, and that's a shame because it was a ton of fun. I know there are plenty of people excited for the Necromancer coming to Diablo 3, but I still miss the Amazon.
However, my attempts to go back to Diablo 2 and relive those glory days have not gone well. I remember the game fondly, but playing it now that I've become accustomed to more modern games and interfaces (D2 came out in 2000) it's a bit painful. You can't move your camera. You can't change your talents once you've selected them. The game — especially the talent tree system — feels a bit like World of Warcraft (which first came out in 2004)… just a very early World of Warcraft. A proto-World of Warcraft.  And now that I've played World of Warcraft, going back to Diablo 2 is tough. It feels like I'm playing World of Warcraft with all the usability features stripped away and… well… it's just not that much fun. And thus all of the fun I had in Diablo 2 is left to memory. (Unless the Diablo 3 team wants to add an Amazon class. Hint, hint.)
Most of us here have been playing games for a long time. So the question is: do you ever go back to your old favorites? And, if so, how do you find them? Are they just as fun as you remember them or do they just not stand up to the test of time?