New Oasis map live in Overwatch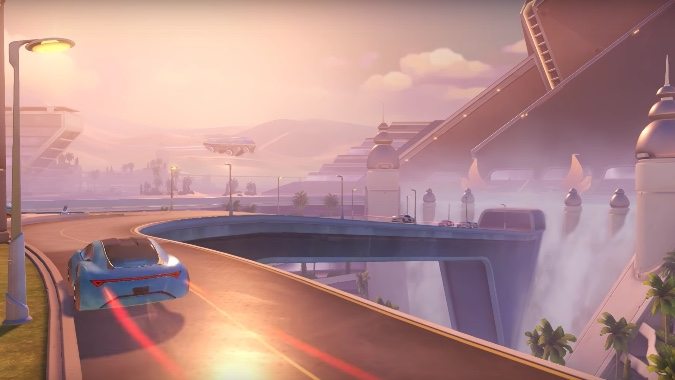 Happy new year, everyone! To help you celebrate, the Overwatch team just rolled out a brand new control map: Oasis. First announced at BlizzCon, Oasis is a high-tech city in the Arabian Desert that's "dedicated to scientific progress without restraints," which sounds a lot like the setup to BioShock, but Oasis clearly hasn't gotten to that point just yet. Though with the map now available to players, that level of ruin may be just around the corner.
This is the first Overwatch map to include jump pads, which make for some killer combos with specific abilities. I.e. the highest noon. But while you need to stay sharp to watch out for enemies from above, you'll also need to dodge the cars zooming through the city. It's kind of like a high resolution version of Frogger (the cars are definitely there to kill you), but we can't recommend avoiding the roadways completely, because cars can be targeted with certain abilities to make for some pretty hilarious moments.
See what I mean? Oasis is live now, so hop online to enjoy it!