What kind of new hero does Overwatch need?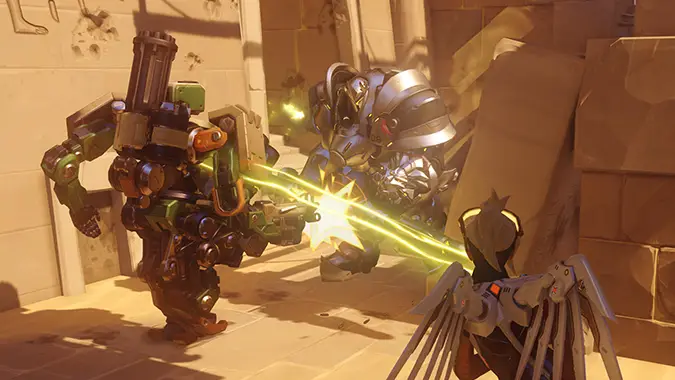 In his big developer update late last year, Jeff Kaplan talked about the future of Overwatch. One of the things he talked about was that they were designing new heroes for the game. This got me thinking — what would these new heroes be? What roles would they play, would they be long range specialists, healers, the oft-discussed but never implemented melee or something else entirely? Would they be characters from the setting's past, like Doomfist, or an entirely new hero? Maybe one of those kids from the original cinematic finally grew up and started heroing?
I, of course, have no idea, but that's the great thing about speculation, isn't it? One thing I'd love to see is a different kind of Omnic. Bastion and Zenyatta are very distinct from each other, but that's only two examples of what is a pretty fascinating aspect of the setting — self aware sapient machines. With anti-Omnic discrimination and even assassinations of Omnic figures of importance, maybe it's time for an Omnic hero who fights that discrimination directly. Potentially with a huge gun.
But there's room for all sorts and I'm sure you'd come up with better ones than, say, we did. What would you like to see? What would you do if you were on the design team?