Valeera Sanguinar is coming to Heroes of the Storm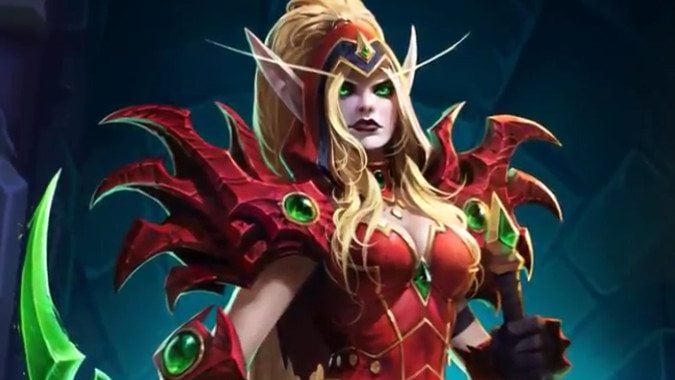 Valeera is now officially announced for Heroes of the Storm as was foretold in a recent leak. Right now, all we have is a tweet announcing her imminent arrival. We assume she's going to be an assassin, since, you know, iconic WoW/Hearthstone Rogue, but as of this moment there's no information on her abilities. She doesn't even have a post on Heroes of the Storm's official site yet.
For now, watching that announcement video, one fact is clear: she does not appear to have decided to pick up any pants. I know many of you were curious.
— Heroes of the Storm (@BlizzHeroes) January 13, 2017