What's going to replace Artifacts?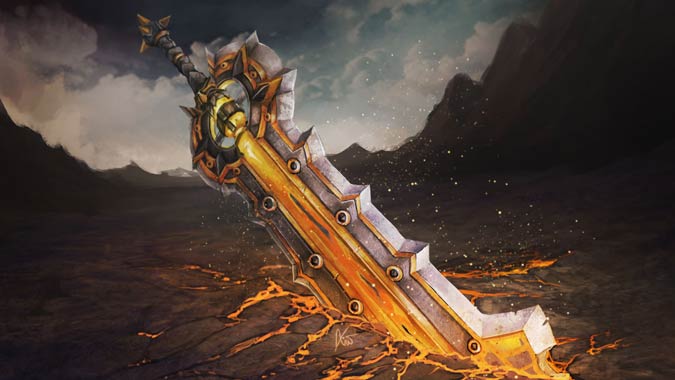 I know we're not even half done with Legion yet, but one of the things that keeps popping up in my head every time I see a Hunter with Hati or use Strom'kar's Warbreaker ability is this notion of just how much time and investment we put into these Artifacts. Yes, they're weapons, but they're also talent trees with AP taking the place of experience.
But for the first time in WoW history, it's disposable experience.
Eventually the next expansion is going to come along and when it does, we'll be leaving the Artifacts in the bank. All those levels spent on it, the powers and abilities it conferred, the unique appearances you unlocked will be gathering digital dust while you level with a green staff dropped by a random mob.
Of course, it's possible that, like Legendaries, Artifacts will be good enough that we won't in fact replace them right away. The next expansion will still have weapons, because people who jump in at level 110 will need gear, but for those of us who leveled through Legion perhaps our Artifacts will carry us to 120. But that might be worse, because as I said, the Artifact isn't just a weapon. If we're using it to level, then presumably the game has to be designed for players who don't have one and for players who do, with all the points spent and ranks boosting our abilities.
Part of me thinks we should just get Artifacts 2.0 — newer, even more powerful weapons that embody our progression and let us keep what we've earned. But I doubt that'll happen. So the question becomes, what's going to be the next big feature? What's going to replace Artifacts?