Does WoW need more alternative play modes?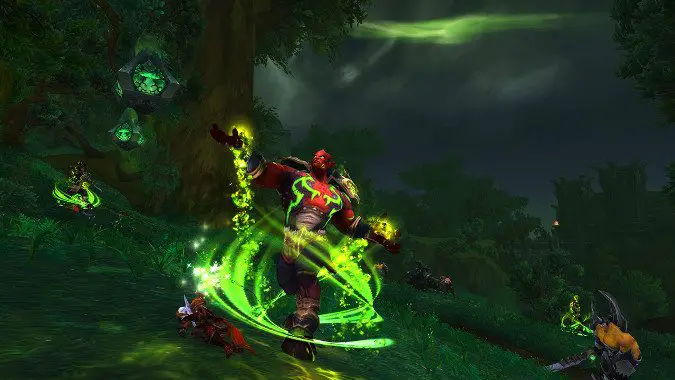 Games like Heroes of the Storm, Hearthstone and Overwatch all have a variety of play modes because those games are primarily PvP experiences. World of Warcraft certainly has PvP, but much of the content is PvE, and as such, it's got pretty well defined historically derived modes of play — there's 5 player instances, world content, and raids. Raids are essentially big dungeons (they now scale, so you can go from 10 up to 30 players) and even world content (be it World Quests, World Bosses, or just leveling via quests) has much the same form.
Essentially, with the exception of the Brawler's Guild, WoW doesn't have that many modes of play for PvE aside from this formula. And its PvP experience basically comes down to Battlegrounds and Arena, with the Arenas doing the most to differentiate their experience. There's a new PvP Brawl coming in patch 7.2, and that's interesting because I think it's about time for WoW's PvP to get a shakeup. Playing Heroes of the Storm, it definitely feels like adding in mechanics like we see there could be useful for PvP. But that has me wondering — could our PvE content also get something new?
I'm kind of thinking of the Demon Invasion that we saw before Legion went live here, or the Legion Assaults we'll be getting in 7.2, and how we could expand on that idea. Scenarios were interesting because they didn't rely on tank/heal/DPS trinity design, they were something more fast paced than your typical dungeon. Could we have flex-scaling, large group content that did something similar? Something roughly akin to a vs AI match from HotS, with a raid of players taking on the environment without the usual structure? Imagine having to actually defend lanes in PvE?
I have no idea if this would work. I'm more curious about what you think. Could we get new ways to play WoW or is the standard raid/dungeon/quest format too entrenched?