Are you playing Orisa in Overwatch?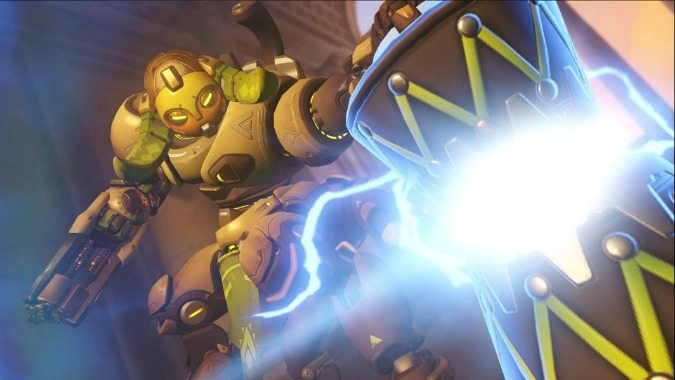 Now that Orisa is live in Overwatch, the game has changed once more. She is interesting in that she is mostly a collection of existing powers rather than bringing something entirely new to the game like Sombra's hacking or Ana's heal grenade.
Early playtesting on the PTR brought in reports of her being overpowered with her offensive capabilities for a tank as well as her ability to put out steady streams of damage while surviving an onslaught from the enemy team. Blizzard is taking a cautious route by disabling her from competitive play for the first seven days and observing how she does on the live servers during that time. Expect to see tweaks (read: nerfs) if things get too out of hand in this first week.
I won't be playing her as I made the mistake of letting my teenage kids play Overwatch on my Battle.net account awhile back. They ran my Overwatch level up so high that it now matches me up with opponents far beyond my skill level. Though it does brings a tear to my eye when my daughter gets a 5-player kill streak on Genji right after the enemy Mercy just pops her team rez ult, I'm still effectively locked out of the game.
Do you have plans to try out the latest Overwatch hero or are you waiting to see how she settles into the meta first?