What's your favorite Journey to Un'goro card?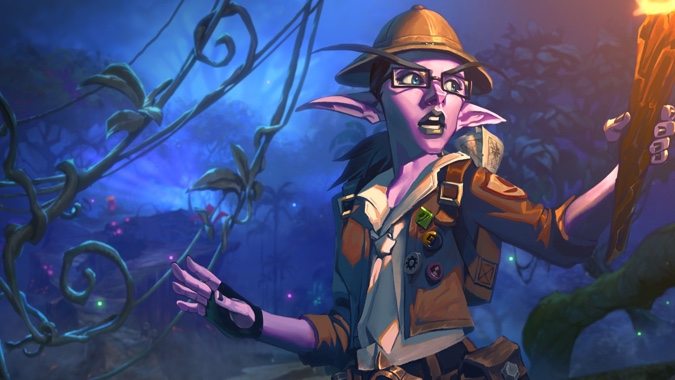 This is it! We now know all the cards in Journey to Un'goro thanks to Friday's livestream with Game Director Ben Brode and Frodan. They also showed the new Maiev alternate hero, which can replace Valeera during Rogue games.
During the previous livestream, they showcased Swamp King Dred. He's still my favorite card largely because of this. But choosing from the cards that were revealed yesterday, there were some fairly interesting (and overpowered, at first glance) cards. Hunters are going to make a comeback, especially with cards like Dinomancy, Jeweled Macaw, and Stampede. Midrange Hunter will be a thing again. How about that Hunter quest with The Marsh Queen and Queen Carnessa? It should be easy enough to fulfill the quest requirements with Tol'vir Warden.
How about Paladins? Galvadon's going to be a force from The Last Kaleidosaur. If it hits the board, the chances of you finding a stealth mechanic during one of the adaptations is pretty high, and combined with high attack damage along with windfury could close out a game easily.
And Primalfin Champion's good too, I guess … at least, for a Murloc.
What has been your favorite card from the set so far? What deck do you plan on putting together? This is going to be such a fun, new meta! No more Reno to steal defeat from the jaws of victory!