Legion PVP Season 4 begins, time to get your final PVP Artifact appearance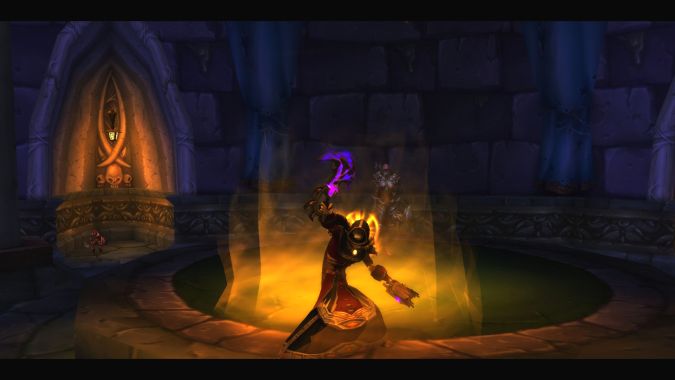 Along with patch 7.2.5's release last week, World of Warcraft also saw the release of Legion PVP Season 4. Outside of the usual rewards this season adds (listed below), Season 4 is notable for a couple other reasons. For one, its release means that Season 3 is the shortest PVP season we've ever had in WoW. However, it also marks the last season to release under former Lead PVP Designer Brian Holinka (who is now working on some mysterious Blizzard project).
For the unfamiliar, PVP in Legion is quite different than it's been in the past. Earning enough honor increases your Rank, and Ranks go from 1-50. After Rank 50, you Prestige and… do it all over again. Every Prestige Rank has its own reward, and Prestige Ranks do not reset in between seasons.
However, each Season has had a cap on how high you could Prestige. With the release of Season 4, you can now Prestige all the way up to Prestige 18 — which also means you can finally earn all four color variants for your PVP Artifact appearance. If you've never tried out PVP before, you'll have a bit of a climb, but seeing as there are several mounts, toys, and titles to be earned, you may be interested in making the climb sooner rather than later. You can see the full list of Prestige rewards — which are all now available — below.
In addition to the Prestige rewards, there are also Tier 20 recolors to earn this Season, though they're the same as Season 3 — which is good for those who missed out on some of the awesome recolors, but less good for those who tried to grind them out as fast as possible last Season. Between the recolored Tier sets and the mount rewards, I've never felt more compelled to PVP. Are any of the rewards appealing enough to you, or will you be sticking with PVE?